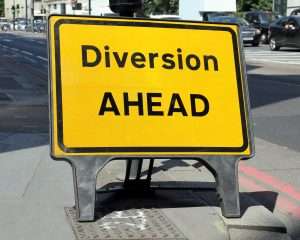 I always have high expectations of what I can accomplish, but most things take longer than planned. And then there are the distractions and diversions that can sabotage all good intentions.
When it comes to memorizing and reviewing Scripture I've got my routine:
• I work on verses early morning when I first get up.
• I go walking after breakfast and review while walking.
• I review during my get-ready routine: shower, hair, make-up etc.
• While driving I review longer passages.
• I review at lunch, dinner, and whenever I have free seconds throughout the day.
This has been my practice for two decades and I've been pretty successful at battling the distractions. Until last year. A major distraction invaded my sacred time. I got a new car—yippee—my old one was 14 years old. With the new car came a FREE subscription to Sirius XM radio for one year. For twenty plus years I have never been a car radio listener. I always use that time to review Scripture while going from place to place.
But 2016 had two major temptations to tune in for the latest news. The first distraction was the wacky presidential race, always something crazy going on. I found myself turning on cable news while driving so that I could catch up on the twists and turns of absurdity.
After getting caught up on the news, I moved to my next distraction—sports talk radio. For the first time in many years, my beloved Dallas Cowboys were red hot, surprising everyone by winning game after game. It was so exciting to hear the praise and the possibilities. My team was finally worth talking about—and listening to others talk about.
My two distractions became a diversion. I got off the road I'd been on, and entered a new highway—to nowhere. So much precious time wasted. I need an exit or a U-turn. I don't want this silly radio to defeat me. With the election finally over, and my team losing in the playoffs, I have no compelling reason to stay connected to endless chatter. And besides that, my one-year free subscription surely has expired by now. Not so fast. My sweet husband bought me an extension for Christmas. … … … … I guess it's decision time.
God doesn't leave me ill-equipped to fight these battles. He gives me his Spirit, his Book and his people. I am not alone. I've got all of you on my team. Will you help me? Will you keep me accountable to cherish my sacred driving time? Will you please ask me how it's going? Our online community is strengthened by our accountability to each other. We're all striving for the same thing—to know and love God more.
If anyone else would like to share their distractions and diversions, we can speak truth to each other and pray for each other. It's a risk, but I went first.