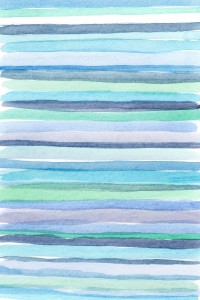 We're memorizing Psalm 145, one verse per day, and today is Day 15. If you'd like to join us, don't try to catch up—this can be your Day 1. For those who've fallen behind, don't heap on guilt—pick up where you left off and keep going.
Today I thought I'd share with you some insights into Hebrew poetry because it will open up the beauty of the psalm. Unlike English poetry, Hebrew poetry doesn't use rhyme or meter. That's a huge break for us because it would be totally lost in translation.
Hebrew poetry uses different types of parallelism, where the second line parallels the previous line.
Here are a few examples from Psalm 145:
Synonymous Parallelism repeats a corresponding thought.
Verse 4
One generation will commend your works to another;
they will tell of your mighty acts.
Verse 13
Your kingdom is an everlasting kingdom,
and your dominion endures through all generations.
Verse 14
The Lord upholds all those who fall
and lifts up all who are bowed down.
Synthetic Parallelism adds new information to the previous line.
Verse 15
The eyes of all look to you,
and you give them their food at the proper time.
Verse 18
The LORD is near to all who call on him,
to all who call on him in truth.
Antithetic Parallelism gives an opposing thought to the previous line.
Verse 20
The Lord watches over all who love him,
but the wicked he will destroy.
Inclusion Parallelism ties the final verse of the psalm back to the first verse
Verses 1-2
I will exalt you, my God the King;
I will praise your name for ever and ever.
Every day I will praise you
and extol your name for ever and ever.
Verse 21
My mouth will speak in praise of the LORD.
Let every creature praise his holy name for ever and ever.
As our awareness of Hebrew poetry grows, so does our appreciation. When we recognize and identify the parallelism in the psalms, we see and feel the richness therein. God's people repeat their praises in nuanced expressions of worship. As we memorize this psalm and others, we join them in extoling God for his virtues and his mighty works.
I would love to hear what you've seen or learned from memorizing this psalm, or from other psalms.