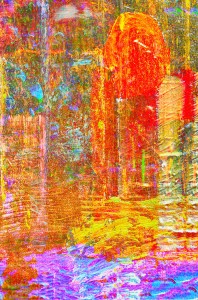 We're memorizing Psalm 145, one verse a day, and today is Day 5.
If you'd like to join us, don't try to catch up—this can be your Day 1.
Pick the Bible version you like the best and let God's Word accompany you throughout your day.
Say the words over and over, giving praise to God and enjoying sweet fellowship with Him.
I'm doing NIV-1984 so this is the one I'm writing out for you.
Don't let the verse numbers weigh you down—you don't have to memorize those.
I include them so that we can keep our pace of one verse a day.
Capture dead time in your day when your hands are busy but your mind is free.
All 5 verses take only 30 seconds to recite.
Everyone has 30 seconds, and we can easily find many 30-second pockets throughout our day.
You can actually train yourself to utilize free moments here and there.
It will become a habit, a good one, and you'll be quenching your thirsty soul.
:1 I will exalt you my God the King; I will praise your name for ever and ever.
:2 Every day I will praise you and extol your name for ever and ever.
:3 Great is the LORD and most worthy of praise; his greatness no one can fathom.
:4 One generation will commend your works to another; they will tell of your mighty acts.
:5 They will speak of the glorious splendor of your majesty, and I will meditate on your
wonderful works.
This is a good time and place to ask questions, give tips and suggestions to the others, and offer a word of encouragement. We'd all love to hear how you're coming along on this experiment.