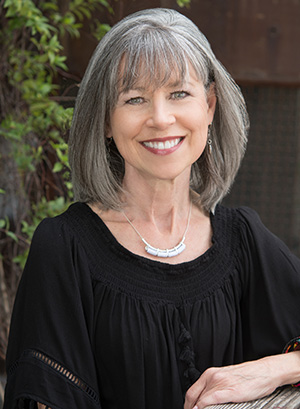 I grew up in a secular home—never went to church—not even one time. In college I began to read the Bible for myself. It was love-at-first-read, and I never got over it. The book-like-no-other connects me to the Author. It reveals his heart, his thoughts, and his ways. I can't read his mind, but I can read his Book.
My life verse, found in 2 Peter 1:3 reads, "His divine power has given us everything we need for life and godliness through our knowledge of Him."
The Bible is the place where God has chosen to reveal himself. This compels me to study and teach God's Word in this lost-but-don't-care culture, and to present a hope-filled alternative to what the world has to offer.
Because I am a mega-memorizer and even wrote a book about it, people assume my ministry is Scripture memory. Not so. I'm a Bible teacher, who happens to memorize books of the Bible. It keeps me in a continuing conversation with the Lord, focused on him, and frees me from self-absorption—my helpless default mode. I realize that most people will not memorize like I do, and that's not my ultimate goal. My desire is to inspire others to love the Book and its Author, whether they ever memorize or not.
I like ordinary days and simple things. I'm content to study and write hours-on-end sitting at my desk. And if you're wondering what else I do with my time, these are my day-enhancers: early morning walks with my best-friend husband, girlfriend lunches, high-intensity football games, coffee, cupcakes, and delighting in five granddaughters. I have an aversion to housecleaning, gardening, and the everydayness of cooking. I love teaching women in every life stage, whether at my home church, or in other gatherings near and far, wherever the Lord sends me. Life is oh-so-short, and being in the final one third, I try to max-out my days, loving and living for, the One who loved me first.
Bio bits and fun factoids:
Born June 24, 1955 in Toronto,  "O Canada"
Moved to Orlando, Florida in 1966, temperature shock
Naturalized American citizen, "I pledge allegiance …"
University of Florida 1977, BS in Finance, (don't ask me anything about $)
Dallas Theological Seminary 2011, Master of Theology (ThM) –a dream fulfilled
10 years on staff with Campus Crusade for Christ 1978-1988 (grew me up)
1980,10 weeks showing The Jesus Film in the Philippines (toughened me up)
16 years in Hattiesburg, MS (1991-2006) – ask me about Hurricane Katrina
14 years as a Precept Bible teacher, 1992-2005 (how I learned the Bible)
8 trips to Russia, 2 of them to Siberia in the winter. "Previet"
23 years living in Dallas (1982-1991) (2006-2021)
269+ speaking events in 30 states & 5 countries – an undeserved privilege & can't wait for the next one
19 books of the Bible memorized & 25 passages – a 30-year addiction that fills my cup
Husband Ethan of 40+ years, 2 married children & 5 granddaughters (love in 3 gen)
Current residence: Birmingham, AL since 2021 (my temporary home till God moves me—again)
Member of The Church at Brook Hills (challenged to be all-in for Christ)