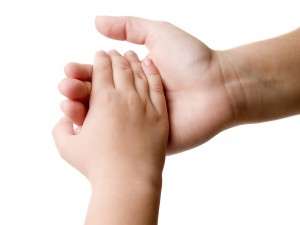 The first of four messages from Haggai the Lord's prophet, 1:1-15.
Through his prophet Haggai the Lord communicates to the people that the reason they've been so needy and unproductive is because the Lord has been thwarting the work of their hands. Their economic woes have come from God's intervention because the people failed to put God's interests above their own. The language Haggai uses is reminiscent of the curses in Deuteronomy 28.
The Lord's temple has been sitting in ruins for decades, destroyed by the Babylonians in 586 BC. The people began to rebuild the temple when they first returned to the land, but opposition halted the project. Now eighteen years later the temple sits unfinished while the people are busy with their own goals. The Lord speaks through Haggai, "It's time to rebuild."
When Haggai rebukes their misplaced priorities, the people, instead of being defensive and full of excuses, react with reverential obedience. The Lord then responds to them with words of comfort and reassurance.
"I am with you!" God promises his presence for the very work he asks them to do.
And here, my friends, is a timeless principle. When we set our hearts, and our hands, to fulfill God's assignments, his presence is with us, enabling us to accomplish whatever he asks. Our sacred history affirms this truth over and over as God speaks to his people.
• Jacob: "I am with you and will watch over you wherever you go, and I will bring you back to this land. I will not leave you until I have done what I have promised." Gen 28:15
• Joseph: "the Lord was with Joseph and gave him success in whatever he did." Gen 39:23
• Joshua: "As I was with Moses, so I will be with you; I will never leave you or forsake you. Joshua 1:5
• Gideon: "I will be with you, and you will strike down all the Midianites together." Judg 6:16
• David: "I have been with you wherever you have gone." 2 Samuel 7:9
• Jeremiah: "You must go to everyone I send you to, and say whatever I command you. Do not be afraid of them, for I am with you and will rescue you." Jeremiah 1:7-8
Jesus' assignment given to all of us, echoes that same theme, "Go and make disciples of all nations… teach them to obey everything I have commanded you… I am with you always, to the very end of the age." Matthew 28:18-20
What is your response to Haggai's first message? I say,
"Let's get busy with our assignments—the Lord is with us!"