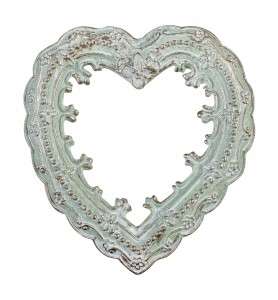 Haggai's third message has to do with contamination—something we don't talk much about.
"This is what the Lord Almighty says: 'Ask the priests what the law says: If a person carries consecrated meat in the fold of his garment, and that fold touches some bread or stew, some wine, oil or other food, does it become consecrated?'" The priests answered, "No."
Then Haggai said, if a person defiled by contact with a dead body touches one of these things, does it become defiled?" "Yes," the priest replied, "it becomes defiled."
Then Haggai said, " 'So it is with this people and this nation in my sight,' declares the Lord. 'Whatever they do and whatever they offer there is defiled.'" Haggai 2:11-14
We see from this exchange that holiness/consecration is not spread by contact, but unholiness/defilement is spread by contact. Corruption spreads more easily than consecration.
So it is with their work—they don't become a holy people because they're doing holy work (building the temple). No, in fact, their work is defiled and unacceptable because they're spiritually defiled by their sin. When Haggai told them in his first message to get busy and work on the temple, they obeyed. They assumed that was enough. But they didn't cleanse their hearts, so now everything they touch is defiled, including their work on the temple.
This profound message speaks to us. We shouldn't be deceived into thinking that doing the Lord's work in any way consecrates us. Holy tasks do not purify the heart. However, an impure heart will contaminate our work for the Lord and cause it to be unacceptable.
The Lord struck all the work of their hands with blight, mildew and hail, to get their attention. Instead of giving him their hearts, they got busy with religious activity. Haggai again repeats this mantra "GIVE CAREFUL THOUGHT TO YOUR WAYS. "
In anticipation of their repentant hearts, the Lord assures them that their harsh discipline, resulting in meager crops, is over, "From this day on I will bless you."
The Lord wants to bless his people for work done with a pure heart. Religious activity for its own sake is meaningless—and counterproductive—because it deceives us into thinking we're doing what God wants. He wants our hearts first and foremost. Then our work for him will be blessed.
I've been completely amazed at the practicality of Haggai's messages for today. I'd love to get your take on it.