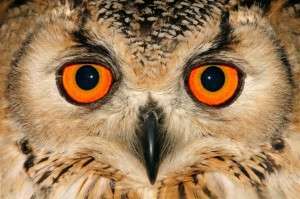 "The Lord gives wisdom and from his mouth come knowledge and understanding." Proverbs 2:6
The source of wisdom, at least in Christian circles has not caused much debate. A general consensus prevails that wisdom comes from the Lord God himself, and his mouthpiece—the bible.
The question of the age, "How do I get wisdom?" shouldn't be any less controversial. We find two answers in the Bible, one more popular than the other.
Answer #1: "If any of you lacks wisdom, he should ask God, who gives generously to all without finding fault, and it will be given to him" James 1:5.
Poof! How easy is that? Ask and you shall receive. With such a simple procedure we ought to have an abundance of wise people walking around. I'm not seeing it, are you?
Most people forget the one caveat to James' words—the double-minded will not receive wisdom (:6-8).
Answer #2 reflects more of God's intention. How did God plan for his people to get wisdom? Let's examine Proverbs, chapter 8—the personification of wisdom.
The proverb asks: "Does not wisdom call out? Raise her voice? Cry aloud? The answer is yes, wisdom can be heard.
Then we find this key word—listen.
• Listen for I have worthy things to say. v6
• Listen to me. v32
• Listen to my instruction and be wise; do not ignore it. v33
• Blessed is the man who listens to me, v34
Wisdom speaks, and implores us to listen.
What does listening involve?
• Watching daily at my doors v34
• Waiting at my doorway v34
It's a picture of prolonged searching and seeking at the entrance, the doorway, to the source of wisdom. Since wisdom is found in the Bible, this is where we probe and dig and wait and watch. It implies daily time and effort and patience and persistence to get to know God's Word.
Then in moments when we need wisdom from God, we ask him, ala James 1, and because his Word is stored in our hearts, we're able to discern the answer. We will not be double-minded.
Wisdom says, "I love those who love me, and those who seek me find me" 8:17. Seeking wisdom is more than throwing up an emergency prayer. It's about daily choices to go after wisdom.
"Choose my instruction instead of silver, knowledge rather than choice gold, for wisdom is more precious than rubies, and nothing you desire can compare with her" 8:10.
You may be thinking, this wisdom search will take forever. You're right—it will take a lifetime!
Give us your thoughts on the search for wisdom.