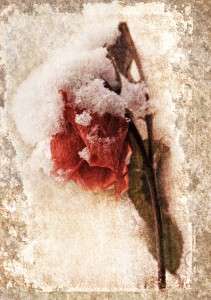 God highly exalted Solomon & bestowed on him royal splendor such as no king of Israel ever had before. God gave him wisdom & knowledge & wealth, riches and honor, but his sin of idolatry held him back from being greatly used by God.
It is believed that Solomon wrote Ecclesiastes at the end of his life, after he'd repented of his indulgent lifestyle and idolatry with foreign women.
The theme of Ecclesiastes is the futility of life apart from God's purpose.
"I have seen all the things that are done under the sun. All of them are meaningless, a chasing after the Wind" Ecc 1:14.
• The phrase, chasing after the wind occurs nine times in the book. It means effort expended with no results gained.
• The word meaningless occurs thirty times in the book.
His point?
Everything accumulated or achieved or experienced in this life amounts to nothing. Every pursuit of man is like chasing the wind—effort expended with no results gained. Nothing endures. So why bother?
Why did Solomon come to this conclusion? Because he tried it all and it brought no satisfaction.
With skepticism and sarcasm, some wisdom and a little humor, the book moves along asking the same question, "Does life itself have any point?" Or, is it all meaningless? Is it simply chasing the wind?
The last chapter gives his conclusion.
"Remember your Creator in the days of your youth… 12:1. Remember doesn't mean simply 'call to mind'. Look at the repeated OT phrase, God remembered…
• "God remembered Hannah… = God acted on her behalf
• "God remembered Noah and the animals… = God acted on their behalf.
• "God remembered his covenant with Abraham = God acted on behalf of the covenant
With that in mind, "Remember your Creator in the days of your youth," means, act on behalf of your Creator. Make your actions about Him.
Why? He gives two reasons:
• Because one day old age will overtake you.
• Everything else is meaningless.
"Now all has been heard; here is the conclusion of the matter" (12:13):
He's about to give his answer to the questions he's been addressing throughout the book:
Does life have any point to it? If so, what is it?
"Fear God and keep his commandments" (12:13).
Hold God in such holy esteem that keeping his commandments is your highest aim. In Solomon's OT context, the commandments come from Deuteronomy, not just the ten commandments, but also these:
• "Love the Lord your God with all your heart, soul, and strength…" (Dt 6:5).
• "Fear the Lord your God, serve him only…" (Dt 6:13).
Now he tells us why:
• "For this is the whole [duty] of man." (duty is added) (12:13). "This is the whole of man." Fearing and loving God is what man's life is about. This is why God created man back in Genesis, to have a loving relationship with him and partner with him in his work. This is what fulfills man, what makes him complete.
• "For God will bring every deed into judgment, including every hidden thing, whether it is good or evil" (12:14).
Death is approaching, but death is not the end. There will be a judgment. Everyone will answer for his/her life. Live for God because life has no meaning otherwise. Live in light of the coming judgment. If you believe that God is who he says he is, and, if you believe in the coming judgment, you will live differently.
Why did Solomon have to bring up the judgment in his conclusion to the question, "What is the point of life?" Because there would be a different answer without the judgment. Without the judgment, let's just eat, drink and be merry, for tomorrow we die.
The truth that there's a coming judgment compels us to be busy about the Father's work.
Did you need this reminder? I did.