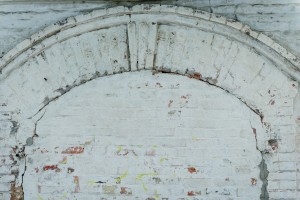 Today begins our 2-month project memorizing Haggai. Here's the plan:
Haggai is a two-chapter book with 38 verses.
The first chapter has 15 verses so we'll do that in July.
The second chapter has 23 verses and we'll do that in August.
Getting Started: Verse one is our first challenge. This is how I will do it, phrase by phrase.
In the 2nd year of King Darius
on the 1st day of the 6th month
th word of the Lord came thru the prophet Haggai
to Zerubbabel son of Shealtiel, governor of Judah
and to Joshua son of Jehozadak, the high priest.
Names: the pronunciation of the names is enough to discourage anyone. But we will not be dissuaded. These are the generally accepted pronunciations for these names. Accent is in all Caps. Keep in mind for the future that most Hebrew words put the accent on the second syllable, not the first.
Darius = Dar EYE us
Haggai = HAG eye
Zerubbabel = Zeh RUB a bull
Shealtiel = SHEEL tee EL
Jehozadak = Jeh HOZ a dack
Tips:
• Memorize in the version that you prefer. I will be doing NIV-1984.
• Have the words accessible so you can take them with you: handwrite, copy, phone
• Go at your own pace. Some verses are long and may take longer.
Question:
• Should you study the book while you're memorizing it? Or after?
It doesn't matter which order—I've done it both ways. I usually like to memorize first and then I study to pick up what I've missed. However with Haggai, there's a lot of background information that will be helpful in understanding what you've memorized.
Cherie, in our community has offered some excellent resources:
• http://www.desiringgod.org/sermons/take-courage-you-build-more-than-you-see
• https://www.preachitteachit.org/sermons/sermon-series-detail/resource/series/Chans-Haggai-on-Priorities/
• Many resources are out there so send in your favorites to the comments.
There's so much more I'd love to tell you about Haggai, but there's something special about truth you discover yourself. I'll check back in a few days.
Feel free to ask questions on the comments and we can all share our insights. Also, let me know if anyone wants to join this project. We have 14 so far.