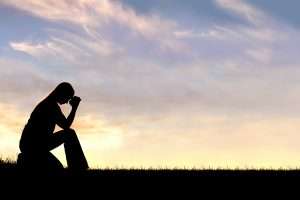 I feel compelled to write something about the recent tragedy in Dallas—twelve police officers ambushed, five have died so far. I confess that I feel trapped by my own biases:
• I live in Dallas, eight blocks from the shooting—close enough to hear the sirens all night.
• One of the police officers killed was a beloved member of my church.
• I am the mother of a white police officer, thankful at the moment that my son works in another state.
The shock, the profound sadness, the feeling of defeat that seems to permeate our fractured country—all of it leaves me crying out "Come Lord Jesus, come quickly."
My husband and I went to Thanksgiving Square downtown and joined thousands for a noon prayer event to show our support for the Dallas PD. In addition to prayer, there were urgent calls for unity and reconciliation, to be strong and resilient in the face of evil. There were inspiring speeches of a new day dawning and a brighter future ahead. While I realize the alternative is to wallow in hopelessness—and that is unacceptable—we need more.
Our leaders are calling for love and unity, and I agree, but the kind of love and unity that is required to make any difference at all, cannot be produced by singing a song, holding hands and pledging to try harder.
We must not assume that if we double down in self-effort we can figure this out, if we all just work harder we can get along. We should look back and remember, that even the first two people born on this planet couldn't put aside their differences. Cain killed Abel, and we haven't put an end to senseless murders in all these millennia. Hatred is not a disease that can be cured. It's a sin that must be redeemed. We need God's intervention.
King Solomon gave us these words of wisdom:
"Unless the Lord builds the house,
its builders labor in vain.
Unless the Lord watches over the city,
the watchmen stand guard in vain." Psalm 127:1
A strategy that doesn't involve God is pointless.
Love is a fruit of the Spirit. It's a supernatural work of God that can't be duplicated by a try-harder mentality. No amount of human resolve can produce what only God can do.
Unity for all believers is what Jesus prayed for in John 17. If we could have produced this on our own Jesus would not have had to intercede for us. Unity does not come naturally.
We're not humanly capable of the depth of love and unity required to heal our wounded nation.
But if we are Christ-followers, if we bear the name of Jesus, we have the Spirit of God living inside us—to enable us and equip us, to do and to be, what we can never do or be in our own strength.
I'm not claiming to have all the answers. But here's what I see modeled in Scripture. God wants every one of his people to mourn over their own sin and the sin in the world. We're all guilty of evil in our hearts: hatred, mistrust, suspicion, prejudice. We need to get the log out of our own eye before we can help anyone else.
At my church we have this saying, "Draw a circle around yourself. Fix everything in the circle. Then invite others into the circle."
So let me begin with me. I confess a wretched and cowardly heart that would rather run away than do the internal work required for this spiritual battle. I'm weak and self-justifying, quick to blame others and to rationalize my lack of involvement in racial reconciliation. I repent, and I ask God to do in me what I cannot do for myself. I want to change.
I hope you will begin with you. Look inside your own soul, examine your heart and confess the wickedness that lives within. With God's help, repent, and ask him to do something radical in you.
Then in deep humility we must come to Almighty God expressing our complete, utter helplessness to change ourselves, and our troubled world. We must submit to God, in total dependence, and ask him use us to spread the gospel—the solution he has already given us to rescue this sin-sick place.
Please share your thoughts so that together we can heal and move forward with God's help.