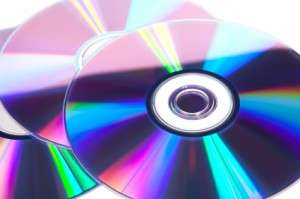 Do you have negative thoughts stored in your head that refuse to go away? Our minds often prove to be our own worst enemies because bad memories take up a lot of storage space.
Our minds get weighed down by negativity, relationships-gone-bad, regrets, poor choices, years wasted, irretrievable words, hurts that won't heal—it's a never-ending list.
These negative thoughts play over and over in our minds, like CDs on auto-repeat. They fence us in and chain us to our past. We lie down to sleep, and they replay in our heads. We walk around in a daze while morose thoughts take hold. We turn on some noise to drown out our own hurts and fears. Making an impact on the world gets pushed off the feasibility list; we just want escape from our own bad dreams.
I have my own set of CDs I replay in my mind: the if-onlys, the what-ifs, the I-wish-I-hadn'ts. Since the past cannot be changed, I can feel locked in and spiral downward. Scripture memory to the rescue!
I cannot change the past, but I can change the channel.
I don't have to dwell on mistakes and regrets. My other option fills my mind with God's grace for the past, His power for the present, and His presence always.
I run the Psalms, to words stored in my mind. I say them aloud and rejuvenate my soul.
Shout with joy to God all the earth!
Sing the glory of his name;
make his praise glorious!
Say to God, "How awesome are your deeds!
So great is your power
that your enemies cringe before you.
All the earth bows down to you;
they sing praise to you;
they sing praise to your name."
Come and see what God has done,
how awesome his works in man's behalf!
Psalm 66:1-5
These words breathe life into my spirit, and I rise up to praise Him. He increases, while I decrease. My mind's pessimism bows in allegiance to the One who redeems me from the pit. Courage wells up, and I refuse to cower in defeat. Truth strengthens me, and joy revives me. I run to God's Word and embrace victory in the moment. Many turn to alcohol or drugs or mind-numbing computer games as an antidote for sadness; I turn to God's Word, and it never disappoints.
Please share how God's Word rescues you from negative thinking.