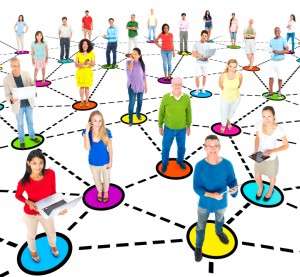 Today marks one year since our online community of memorizers began. Woo-hoo!
This experiment of reaching into the blogosphere to connect like-minded believers stretched me and surprised me. Your friendship enriched my life and I'm ready for year two.
Let me share with you some stats from the year and give my evaluation still in process. Then I hope you will respond with comments so that I can know the needs and desires you have for our community.
Year one summary:
• We now have 186 subscribers to the blog, from many different states and countries.
• I wrote 88 blog posts, and we had 6 guest bloggers.
• We had 6 "WE WANT TO KNOW" questions and answers.
• On Share-Your-Story Fridays, 48 people shared their story of memorizing God's Word. These came from 21 states + 1 story from Scotland. A huge THANK YOU to all of you who shared your stories. They were a highlight for sure!
My evaluation (just sharing my heart here):
• Many mega-memorizers don't read blogs. They spend their free time memorizing—I get that. Still thinking about how to get them more involved in our community, as mentors to newcomers, wannabes, and fence-sitters.
• Email overload on Mondays makes it the worst day for a blog post.
• Living with a Monday, Wednesday, Friday schedule for blog posts keeps me under constant deadlines and pressure, and often squeezes out other worthy projects.
• Share-Your-Story Friday is the favorite day for our community, but I have no control over how many are turned it. As you may have noticed I ran out a few weeks ago.
• I'm still evaluating the SMALL GROUPS feature of the blog. My heart is to connect those looking for groups with existing groups. Not sure this is working, but I may give it another 6 months.
Plans for year two:
• Cut back on the number of blogs, switch to Tuesdays, but have no fixed schedule.
• When others send me their memorizing stories I will put them on Fridays.
• New subscribers joining us each month necessitates repeating many of the practical topics like, How to Memorize, What to Memorize, How to Review, etc.
Your turn to speak up:
I'd love to hear what drew you to this community in the first place and what keeps you in it. Since our group exists to encourage and support those who memorize books of the Bible, and those who want to, tell me which type of blog posts you value: Bible teaching? practical information? how-to? inspirational? If you'd be willing to tell your story, send it to me (400 words). Send me links to other stories, videos or blogs about memorizing. If you have a message for the community, and would like to be a guest blogger, send me your thoughts and I will consider it. Tell me what we can do to enhance our community atmosphere. Thank you for making our community a welcome place for newcomers. I'm here for you, and open to all suggestions.