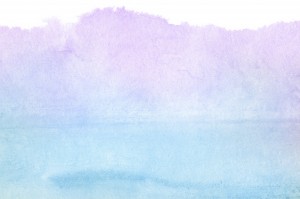 With exuberance the Apostle Paul praises the God and Father of our Lord Jesus Christ, who has blessed us in the heavenly realms with every spiritual blessing (Ephesians chapter 1). He then identifies some of those blessings: we are chosen by God, adopted as sons, redeemed through the blood of Jesus, forgiven of our sins, lavished with God's grace, insiders to the mystery of his will, sealed with the Holy Spirit, and guaranteed an inheritance.
What happens next always pulls me close to the page and rings my wake-up bell. Paul's prayers ooze with insight. First, he prays that the recipients of the letter—that's us—would know God better. Hey, I like that prayer. Then he prays that God would enlighten us to KNOW three things: the hope to which we've been called, the riches of our glorious inheritance, and, the incomparably great power available for us who believe.
Notice that Paul is not praying that we will receive these things. He's praying that we will realize that these blessings already belong to us—a huge difference, my friends.
So why does Paul pray that we'll know what we already possess? Because we're forgetful people! We don't live in light of the spiritual blessings that are ours because we fail to realize the magnitude of what we read in the Word. He keeps reminding us, but somehow we're not getting it, so now he summons God to intervene and get through to us.
Later in the letter Paul urges us to live worthy of the calling we have received. But how can we live worthy of what we don't fully comprehend? Exactly.
Let's allow Paul's example to strengthen our own prayers for ourselves and for others. Instead of praying, "God help me make it through the day," pray "God help me to know you better as I go through my day."
Instead of praying, "God bless Natalie," pray "God show Natalie the blessings that are already hers because she is in Christ. Help her to realize her spiritual endowment so that she can live in light of it."
Can you think of a better reason to memorize Scripture than to realize the blessings that already belong to us?