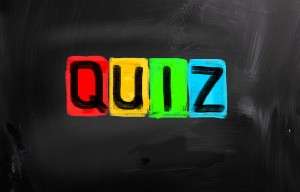 Evaluate yourself by taking this ten-question quiz. Answer YES or NO.
• Do you struggle to find time for daily intake of God's Word?
• Do you read a portion of Scripture and then can't remember what you just read?
• Does your mind wander when you try to meditate on God's Word?
• Do your thoughts weigh you down because you replay negative thoughts over & over?
• Do you waste a lot of idle moments in your day?
• Does the busyness of life often squeeze out time for studying God's Word?
• When you minister to others do you know where to take them in the Bible?
• Do you feel distant from God and dry spiritually?
• Does your lack of attention to God's Word cause guilt in your life?
• Do you wonder if its possible to spend time in God's Word & maintain a busy schedule?
If you answered YES to any of these questions, memorizing passages of Scripture will benefit you.
If you answered YES to all of the questions, start today.
May I suggest a 21-day experiment? Take Psalm 145.
Day one – start with verse one and review it over an entire day.
Day two – say verses one and two together.
Day three – do verses one, two and three.
Keep adding a verse a day until you finish in 21 days.
The time commitment is minimal.
Most verses take less than 10 seconds to recite. TEN SECONDS!
The entire psalm is less than 2 minutes.
Strangely, the benefit comes not from your progress, but rather from the process.
The process of saying God's Word out loud, over and over, trading your thoughts for his—this is what keeps you close to God and communing with him throughout your day. A watered soul, nourished hour-by-hour with God's Word, spills over to every other area in your life.
Will you try this 21-day experiment? Let us know about it, and our community will be here to cheer you on.
I'd love to hear from our community of memorizers, addressing any of the questions in the quiz, or encouragement for those who want to jump into the deep end but are hesitating.