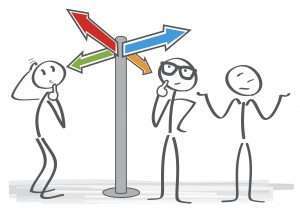 Do you feel hopeless about the upcoming election? I share those feelings. We have no good options and feel locked into an outcome we have no control over. Chaos seems to be closing in on us. We've lost a sense of well-being in the world.
If ever there was a time to run to Scripture, it is now. Our minds and hearts need the renewal that comes only from God's Word. These are days to memorize and meditate on words that are truer than what we see around us. The Bible gives a perspective we can't get anywhere else.
Scripture is not silent when we face difficult decisions.
Here are a few Scriptural reminders that have helped me as I meditate on each one:
• God's plan to redeem the world is not political—it's spiritual. "Make disciples of all nations … and teach them to obey everything I have commanded." Matthew 28:18-20. This is God's agenda, and should be ours.
• God's plan will go forward, no matter who wins the election. "The Lord Almighty has sworn, 'Surely, as I have planned, so it will be, and as I have purposed, so it will stand' Isaiah 14:24. "There is no wisdom, no insight, no plan that can succeed against the Lord" Proverbs 21:33.
• Jesus' final earthly prayer for his people was for our unity (John 17:21-23). We can disagree on candidates and voting methods, while respecting each other's prayerful decisions, and passionate pleas.
• For the believer, "our citizenship is in heaven" Philippians 3:20. Our allegiance is to God above country loyalty.
• The saints of the past "admitted that they were aliens and strangers on earth, and longed for a better country—a heavenly one" Hebrews 11:13,16. We're not there yet. Meanwhile we're here on assignment.
Scripture gives us an alternative to
• Seeking human solutions to unsolvable problems
• Longing for what cannot satisfy
• The contagious despair in others
• Drifting away from God's agenda
• Fear of the unknown
• Giving up when life is hard
• Prideful assumptions that our choice is the only viable option
God does not leave us unequipped to make difficult decisions. He gives us Himself. We have his Spirit, we have his Word, and we have access to God through prayer. He promises, "If anyone lacks wisdom, let him ask God" James 1:5.
Let us approach the days and months ahead, walking closely with God, saturated in his Word, and trusting that he sees the big picture we cannot see.
"Some trust in chariots, and some trust in horses, but we trust in the name of the Lord our God" Psalm 20:8
This post is not intended to be a platform for presenting or defending any position. I welcome all respectful comments.