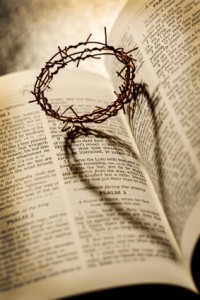 A meaningful, adoring relationship with my Lord and Father will always be my deepest need. Communing with God enriches my existence and increases my joy. And when I'm filled up with Him, my gratified heart seeks no other source. This has been, by far, the greatest benefit of knowing God's Word.
If to know Him is to love Him, then to know Him greatly is to love Him greatly.
Why do we find is so astounding that our greatest need comes from His greatest command? His preeminent requirement of us is the thing we need most. Jesus was asked,
"Which is the quintessential commandment?"
He answered, Love the Lord your God with all your heart and with all your soul and with all your mind and with all your strength" (Mark 12:28-30). God's utmost desire for you and me is that we love Him because what WE need most is an abiding relationship with God.
When Jesus included the word ALL—all your heart, all your soul, all your mind, and all your strength, He was specifying a progressive love, one that involves more and more, until every aspect of our being belongs to Him.
God asks a lot of us.
But how can we fulfill this supreme command to love God if we don't know Him? And what about the intensity of love demanded? If our knowledge of God is shallow, can our love be deep?
For years I was not immersed in God's Word, and consequently my love for God was less than it could have been. I wasn't loving God more, because I wasn't getting to know Him more.
Everything changed when I began memorizing books of the Bible.
As I devoted myself to pursuing the knowledge of God, my heart drew closer to His. John tells us, "We love God because He first loved us" (1 John 4:19). This is true. I never realized before, that my love for God would depend on my knowledge of His love for me. That's why Paul prayed that we would know the depth and breadth of the love of God, because only then can we love Him in return (Ephesians 3:18).
Memorizing the Bible helps me know God more, so that I can love Him more.
What helps you know God more? What helps you love God more? Tell us about it.