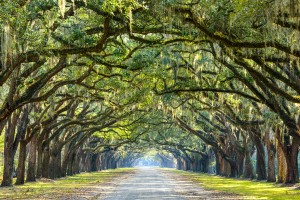 Our modern high-tech world improves our lives and thrills us with possibilities. Google provides answers within seconds. Sophisticated navigation systems get us where we want to go more efficiently. Communication capabilities reach beyond our imagination. What will the mind of man come up with next?
Technology's downside—our lives are not simpler but more complex. We face multiple choices daily with pressure to decide more quickly. Tantalized by options unlimited, we look for solutions that glitter and ingenious answers never thought of before. We're trained to look to new ways and reject the old ones.
Jeremiah, a wise Hebrew prophet, offers a different perspective.
"This is what the Lord says:
Stand at the crossroads and look;
Ask for the ancient paths,
Ask where the good way is, and walk in it,
And you will find rest for your souls" Jeremiah 6:16.
Pick out the verbs in this verse: stand, look, ask, ask, walk, find.
• Stand at the crossroad, a place where two roads intersect, symbolic of decision-making.
• Look at the choices. Weigh your options.
• Ask for the ancient path. Where do you find the ancient path? In the Book.
• Ask where the good way is. Ask God to show you.
• Walk in it. Live according to its precepts.
• Find: The result? You will find rest for your soul.
The canopy of trees in this photograph evokes a sense of safety, protection, a covering of security. God's Word leads us on the narrow road—the path that leads to life. Our security lies not only in our certain future with God, but in our present, because God is with us now. He leads us day by day through instruction in his Word. We move forward by faith, with rest for our souls.
Technology benefits our lives in countless ways. AND it seduces us with the allure of new things to try and new paths to take. But it can't deliver on rest for the soul. That's a claim that only God can make.
We use technology, but we handle it with discernment, as both a gift and a stewardship. But we trust the mind of our timeless God, more than the mind of man or machine.
I'd love to hear your thoughts on the temptation to trust "the new" instead of "the old."