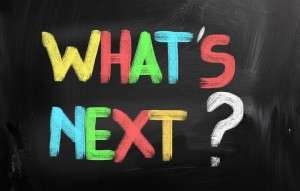 Many who memorize book-by-book agonize over what to memorize next. Some try to find a book that will match their life circumstances, but this isn't always necessary. Remember Job. God's answer to him didn't address suffering at all. God revealed HIMSELF to Job, and that was enough.
We memorize because we want to know God and walk closely with Him. Our God chose to reveal himself through a composite of 66 books—diversity with unity.
All Scripture books have value so you can't pick the wrong one. For me, whatever I choose for my next passage ends up being exactly what I need. People ask what my favorite book is. "The one I'm working on right now."
I love them all.
My advice: choose a variety of topics, authors, and styles to give you a wide spectrum of insights. By memorizing from different authors, you will get distinct, though complementary, perspectives. Notice, for example the different authors in these passages and books:
• Sermon on the Mount (Matthew 5-7): Matthew quoting Jesus
• Philippians: Paul
• 1 Peter: Peter
• Luke 1-2: Luke
• Hebrews: author unknown
• Isaiah 40: Isaiah
• Psalm 19: David
Choose both poetry and prose, Old Testament and New Testament. Add some history, prophecy, biography and doctrine. Memorizing from assorted texts will build a powerful arsenal and enrich your overall experience. It will stretch you in healthy ways. You'll see God with fresh eyes and delight in what you see.
Consider the treasure found in this combination:
• Deuteronomy 5-6: law
• Ruth: history/biography
• Ecclesiastes: poetry
• Haggai: prophecy
• Luke 24 (road to Emmaus): history/gospel
• John 17: Jesus' prayer for believers
• Acts 1-5: history
• Colossians: doctrine
One caution for new believers—because what we memorize takes hold of us, and influences how we think and live, I would recommend staying in the New Testament for a while because it provides more complete revelation. Then branch out as you get established in the faith.
So much to memorize—so little time!
I'd love to hear from you, how memorizing assorted authors and books has benefitted you. Which books and passages have surprised you? Challenged you? Energized you?