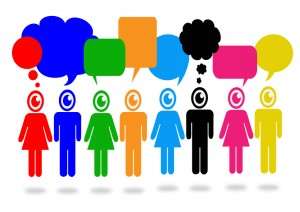 So many heartfelt answers to our question:
What are you memorizing right now & what are you learning from it?
Thank you for participating. My summary won't do justice to the words so eloquently expressed. So if you get a chance, go back and read the comments from Monday and Tuesday.
These are the books/passages that some of us are currently memorizing:
Psalm 11, 16
Isaiah 53
Sermon on the Mount – Matthew 5-7
Luke
John
Acts
2 Corinthians
Ephesians
2 Peter
1 John
Revelation
As we memorize, saying God's words over and over, we draw close to Christ, we worship him, and we love him more and more. When Jesus speaks people are amazed and fearful. This includes us and it shows our lack of faith and need for growth. We must obey him and stay connected to him.
We have insight into the Lord's suffering on our behalf, and we understand that our mission to take the gospel to others will mean suffering for us. As aliens living in a pagan world, the resurrection gives us hope. The world, not impressed by our knowledge, needs to see our love.
Every book is inter-connected. Each unique book, overlaps with the others, confirming the truths from all the other books.
God's Word is central to our faith, our growth, and every attempt to live pleasing to Him. God's Word shows us how to live godly lives with confidence in who we are.
I conclude with Karen Burrough's unedited comment:
"I'm "living in" Ephesians and "the eyes of my heart are being enlightened" to absorb a little more of the immeasurable, incomparable, unsearchable, wealth of God. And he's our Father!!! If my earthly father had left me an inheritance of a billion dollars (a measured amount), that would have had a profound impact on my earthly security, ability to give, power to bring about change for the kingdom. I am wrapping my brain, heart and soul around the reality that my heavenly Father has immeasurable wealth and he lavished it on me with all wisdom and understanding! I have a family member who is quite wealthy and is lavishing it on her children. It is creating dependency and entitlement in their hearts. But our Father wisely bestows his blessings on us -giving us everything we need to be like him. His riches are undeserved love, mercy, grace, power, freedom from sin; it is limitless. And just like material wealth would give me power to influence systems and others' circumstances, God's wealth is even more powerful to do this. But it doesn't lay in a bank vault, it flows through my heart and the pin code is FAITH!