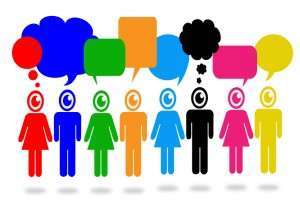 Monday's We Want To Know question was, What are your GO-TO passages when life is hard?
I've made three observations from the Scriptures you shared:
When life is hard we run to verses that connect God's character with our need:
God is a rock, a refuge, a fortress. God is our strength, an ever-present help in times of trouble. He is the Father of mercies and the God of all comfort. God is for us. Because of his love we are more than conquerors. Jesus is the One who is, who was, and who will be—he is the Alpha & Omega. The Lord is our shepherd—he takes care of us. Everything belongs to the Lord because he made the world and all who live in it. The Lord is strong and mighty in battle. He is omniscient and familiar with all our ways. His mercies and compassion never fail—they are new every morning. Great is his faithfulness. His arm is not too short to save. His ear is not too dull to hear. The Lord is a sun and shield. He is mighty to save.
When life is hard we affirm what God will do for us:
God will draw near to me, comfort me, forgive me, heal me, redeem my life from the pit, and crown me with love and compassion. God will satisfy my desires with good things. He will renew me. He will work righteousness and justice for me when I am oppressed. God will graciously give me all things. God will not allow anything to separate me from the love of Christ. Jesus will intercede for me. God will give his angels charge over me. God will answer me when I call. He will be with me in trouble. He hems me in behind and before, He lays his hand upon me. He will lead me in the way everlasting. He will not forsake me—the work of his hands. He will not lead me into temptation. He will deliver me from evil. The Lord will accomplish what concerns me. He will direct my path. He will guard my heart and mind with peace that passes understanding. The Lord will hear the cry of the righteous and deliver them. He will not withhold any good thing from those who walk uprightly. He will take great delight in me. He will quiet me with his love. He will rejoice over me with singing.
When life is hard we affirm what we will do:
I will find my rest in God alone. I will never be shaken. I will draw near to God. I will seek first his kingdom and his righteousness. I will not worry. I will praise him for all his benefits. I will meditate on his decrees. I will fix my thoughts on Jesus. I will abide under the shadow of the Almighty. I will trust God with all my heart and not lean on my own understanding. In all my ways I will acknowledge him. I shall not be afraid for God is with me. Besides God, I desire nothing on earth. The nearness of God is my good. I will tell of all his works. I will have clean hands and a pure heart. I will not lift up my soul to an idol. I will lift my head to the King of Glory. I will seek His face. I will persevere through the testing of my faith. I will ask God for wisdom and I will not doubt. I will not be anxious about anything. Instead I will pray about everything. I will thank him for all he has done. I will keep my mind focused on God and he will keep me in perfect peace.
Here are the references that the community shared. You may want to print this page, write some notes beside each one, and save it as a resource.
psalm 23
psalm 24
psalm 34:17-19
psalm 46:1
psalm 57
psalm 62:1-2
psalm 73:25-26, 28
psalm 84:11
psalm 91
psalm 103:2-6
psalm 119
psalm 138:8
psalm 139
Isaiah 26:3
Isaiah 59:1
Lamentations 3:22-25
Zephaniah 3:17
Matthew 6:13
Matthew 7:33-34
John 1:12
Romans 8:31-19
2 Corinthians 1:3-5
Philippians 4:6-7
Hebrews 3:1
James 1
James 4:7-8
Thank you to the community for sharing your Scriptures with all of us. Feel free to add more to the list.