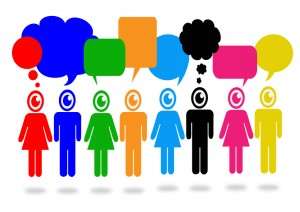 Thank you for your enthusiastic response to Monday's We Want To Know question:
When do you find time during your busy day to memorize/review?

Thirty comments—Wow, that's a record!
Summarizing your responses, you memorize and review during these times:
• Morning routine: showering, make-up, hair, coffee
• Driving: to and from work, errands, long trips
• Quiet time/devotions – sitting still focused only on the Scripture
• Household chores: cooking, cleaning, laundry, vacuuming
• Exercising: walking, elliptical, swimming
• Breaks at work
You fit in memorizing and review with routine activities you're already doing. This plan works.
The most common reason that people quit memorizing is not because it isn't beneficial, but because the person gets out of the routine. If you incorporate scripture memory into activities already part of your life, you're more likely to continue.
For example, my morning routine provides consistent time to memorize, because no matter what day it is, what time it is, or what my day holds, I'm still going to shower, dry my hair, put on make-up and clothes. During that 40-minute time slot I recite scripture to myself. I've done this for more than 20 years.
A fresh reminder: reciting one verse takes only 10-15 seconds, reciting a chapter takes 2-3 minutes, reciting an entire book can be 15 minutes, more or less. We have the time—we just need to grab hold of it.
If you're new at memorizing, find those regular activities when your hands are busy, but your mind is free. If you walk your dog every morning, or every night after work, take your verses with you and establish a habit. If you're a mom with school-age children, train yourself to utilize little moments here and there for God's Word. Waiting in the carpool line five days a week, waiting at soccer practice, piano lessons, and a multitude of other times when mothers wait for their children.
Instead of filling dead time with games on your phone, Sudoku puzzles, and Pinterest (OK, now I'm meddling), fill your idle moments with God's thoughts.
"Set your mind on things above, not on earthly things. For you died, and your life is now hidden with Christ in God" (Colossians 3:2-3).
Keep adding any thoughts you have. And thank you again for participating in our first We Want To Know. If you'd like to submit a question for a future We Want To Know, email me at janet@janetpope.org