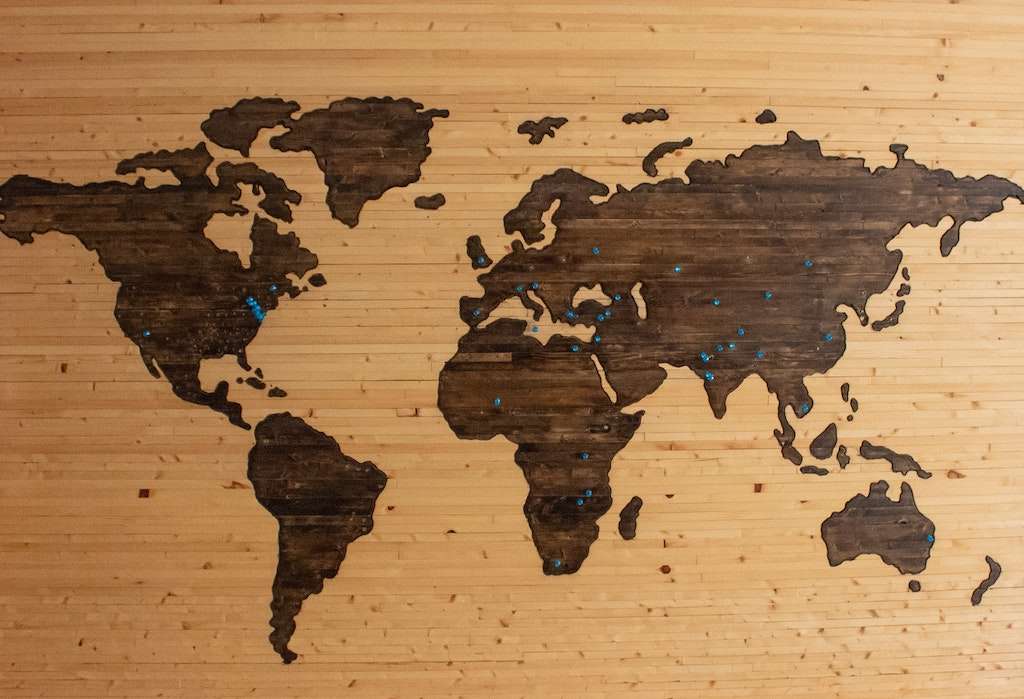 Never in my lifetime have I witnessed the world so focused on one thing—Covid-19. I feel compelled to write something, but I'm not going to tell you to wash your hands. Rather give me a few minutes (700 words) and I will give you a best-case scenario that comes in two parts.
Part 1: Humankind has been humbled.
We have been proud and arrogant in our human achievements. Our saturation with knowledge and endless options has made us self-reliant. We have elevated our own importance and dismissed our need for God.
All that has changed. We have met our match with the corona virus. The world has come to a screeching halt. A new enemy holds our attention—an enemy we cannot see or hear or smell or taste—and if we touch it we risk infection. Misinformation spreads quickly, and suspicion abounds about what we are not being told.
The giants of our land have proven powerless: entertainment, sports, media, Wall Street. Google can't save us, or even answer our questions. We're reminded daily of our vulnerability. We can't run away because travel has proved more dangerous than staying home. We finally acknowledge that we've been foolish, to have been so dependent on foreign countries for essential supplies. No one on this planet has been unaffected by this global crisis. We can't begin to fathom where the ripple effect will take us.
The proud beast that we've become has been humbled.
We're all guilty and each one should examine himself. I am guilty and have been humbled by the words of James (4:13-16). Now listen, you who say, "Today or tomorrow we will go to this or that city, spend a year there, carry on business and make money." Why you do not even know what will happen tomorrow. What is your life? You are a mist that appears for a little while and then vanishes. Instead, you ought to say, "If it is the Lord's will we will live and do this or that."
I am guilty of planning my days and orchestrating my tasks. I have been prideful and self-determined. Today I humble myself and repent.
In the words of the once proud King Nebuchadnezzar, "Those who walk in pride he is able to humble." (Daniel 4:37)
Part 2: God is exalted.
"Be exalted, O God, above the heavens; let your glory be over all the earth." Ps 57:11
Enter the transcendent Sovereign of the universe.
"He does as he pleases with the powers of heaven and the peoples of the earth. No one can hold back his hand or say to him: "What have you done?" Daniel 4:35
"I form the light and create the darkness, I bring prosperity and create disaster; I the Lord, do all these things" (Isaiah 45:7).
The Lord sees where the virus is, knows where it is going, and when it will end, whether weeks or months. He knows who will survive and who will not. And because all life is in his hands, no one will die without his permission.
"The Lord Almighty has sworn, 'Surely, as I have planned, so it will be, and as I have purposed, so it will stand' (Isaiah 14:24).
God is exalted when people come to the end of themselves and look up, when fear and uncertainty drive people back to God. God is exalted when in our humbled state, we realize the world's solutions are not enough, when we recognize our need for help beyond human ingenuity.
God is exalted when his own people turn to him in humble dependence. Sunday March 15 has been declared a National Day of Prayer by our leaders. This is an appropriate time to pray that God will bring about this best-case scenario: a humbled world and an exalted God.
"Be still and know that I am God.
I will be exalted among the nations,
I will be exalted in the earth." Psalm 46:10
I would love to hear your thoughts.