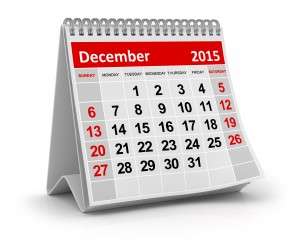 When the calendar flips a page and December stares me in the face, the stress begins to rise. At this stage in my life I've already streamlined my list down to the bare minimum, so there's not much more I can cut out. Physically, it's all do-able, but for me, the struggle is mental. My mind runs to all the places it shouldn't. The comparison trap holds me prisoner and steals my joy. The real reason for the season is in danger of being crowded out of my heart. It happens every year.
I can't simplify my list, but I can simplify my goal.
The goal for every day and every month, including December, is to please God in all that I do. In my shopping, decorating, entertaining, baking, gift giving, and traveling, my goal remains the same—walk closely with God and honor him with my life. The only way to do this is to set my mind. Consider these words from Paul,
"Those who live according to the sinful nature have their minds set on what that nature desires; but those who live in accordance with the Spirit have their minds set on what the Spirit desires. The mind of sinful man is death, but the mind controlled by the Spirit is life and peace; the sinful mind is hostile to God. It does not submit to God's law, nor can it do so. Those controlled by the sinful nature cannot please God" Romans 8:5-8.
The mind directs everything we think and do, and has enormous power over what we feel. During this holy season, if we want to maintain a holy attitude, we have to set our minds. I've found the most effective way to do this is to continue meditating on Scripture—not take a break because life is too busy for God's Word.
Every year when December rolls around I begin reviewing the Christmas story. I memorized Luke 1-2 many years ago and I love to say the words out loud as I'm cleaning, cooking, working around the house or driving in my car. The words keep me joyful and celebrating Jesus every day. When Christ is my all-in-all, I let go of lesser things and I ponder anew the reason why he came.
I'd love to hear how you keep December stress to a minimum.