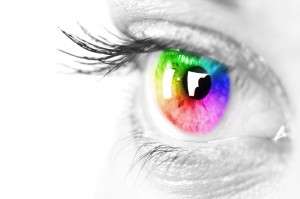 Watching the evening news, a ritual in our empty nest, informs us of the world's happenings. The last few weeks have seemed especially gruesome and disheartening: ebola, police shootings, a journalist beheaded, persecution of Christians in Iraq, suicide, immigration crisis on the border. Some nights we feel assaulted by the broadcast—fear, outrage, sadness, disappointment, occasional glimmers of hope drowned out by cruel humanity.
Its hard enough to digest the news, its even more difficult to listen to the talking heads debate the issues and give their not-so-humble opinions.
We all breathe with natural prejudices. Our eyes see through a lens clouded by our own backgrounds: our nation of origin, our heritage, the language we speak, our allegiances, and our varied experiences over a lifetime.
I recognize my own limitations to be unbiased. I was born in Canada and immigrated legally into the US. I lived through the Vietnam War era. I now reside in Texas—a border state. I speak English only. My son is a police officer. Suicide has touched my extended family. I've been to Russia eight times. I'm a Christ follower. Each of these filter my thoughts and affect my attitude toward the news. I can't escape these any more than you can escape your background and experiences.
Even Christ followers are not a homogeneous group. We often see things differently, we disagree on issues, we evaluate the news through different filters. We do not speak with one voice.
I believe God intends for his children to come together around His Word, to find common ground, to surrender our prejudices to these unifying truths:
• We live in a broken world with irreparable people. All human beings need a Savior: the aggressors, the victims, and all who spectate from their couches.
• Through no righteousness of our own we were shown mercy by God and washed clean by the blood of Jesus. This same mercy is offered to all who receive him—no one is beyond God's reach.
• Our God is just and there is no favoritism with him. Justice in this world will always be imperfect until Jesus returns. And we can trust him to deal justly in his time.
• To follow Jesus means to be his ambassadors, bringing the message of reconciliation and forgiveness to a hostile world.
Neither ignoring the news, nor being obsessed with it, will accomplish God's purposes. When God's Spirit and God's Word live in us we're equipped with everything we need to live a godly life. This is why I memorize Scripture. It reminds me first of my own depravity, and my own inability to see things objectively. It also reminds me of my sovereign God, who not only sees the evil and the good, but promises to work it all out for the good of those who love him.
It also calls me out of my comfort zone with these words:
"But you, dear friends, build yourselves up in your most holy faith and pray in the Holy Spirit. Keep yourselves in God's love as you wait for the mercy of our Lord Jesus Christ to bring you to eternal life. Be merciful to those who doubt; snatch others from the fire and save them; to others show mercy, mixed with fear—hating even the clothing stained by corrupted flesh" Jude 20-23
What has helped you to analyze the daily news?