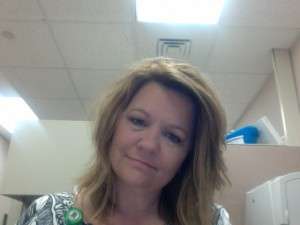 Life happens, doesn't it? The ups and downs for Christian women seem so much worse because we put so much pressure on ourselves to "do it right", to do something big!  So it made perfect sense to start memorizing scripture because "that's what good Christian women do", or so I told myself. I started back in 2008 with Psalm 116. It is a beautiful Psalm but I have to be honest. It didn't do anything for me. Hey, but I could recite it! I had a case of great pride about it. (I know confession is good for the soul but bad for the reputation!) The truth is, I fell apart.
Keeping it up almost did me in. Ignoring it was better than keeping it fresh and ready for display. I saw what this was doing to me and I was ashamed and knew I had to stop. But rather than confess my sin of pride…I stopped memorizing altogether. Smart, huh?
As life does, trials just keep coming. Late last year, I decided to try memorization again.  Not so that I could be like the women I admired. Not so that I could recite it on some mountain top or stage somewhere. Not even so that I could recite it on command. I keep index cards on my desk and each day is a new verse for me to study. I add it to the previous verses I have been memorizing. I am working on James right now, and I love that it keeps me on my toes! An example of this is when I was called into my boss' office. That day, I had been working on vs.26 in James 1.  I had the opportunity to throw someone under the bus and make myself look good. All I could think about was my verse, "If anyone considers himself religious and yet does not keep a tight reign on his tongue, he deceives himself and his religion is worthless." One of the things I love is that it was just for me.  God made it mine.
I would love to tell you that all is well in my little world. Nope, it's pretty much the way it's always been. But I am different. God sends His word and it heals me. (Ps 107:20.