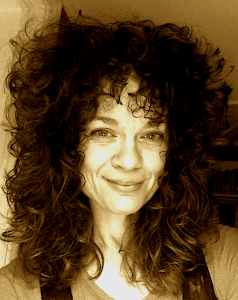 I heard Janet speak at my church and was captivated by the obvious Power available in the Holy Spirit as I immediately knew that God was calling me to memorize His Word in large portions. In months just prior to her conference I had already begun to memorize paragraphs and sometimes chapters in response to homework I was receiving during counseling sessions at the church I was attending. Though I was usually given 1 or 2 verses to memorize as homework, I quickly discovered that 1 or 2 was not enough. I wanted more, which meant context, which meant at least a paragraph, which often became a chapter.
As I heard Janet quote from Galatians, I knew I was witnessing the Power and Enablement of Holy Spirit. In those moments I also profoundly realized that the healing and wholeness that I was so desperate for in Christ, and was gaining through memorizing dissected portions of the Word, would hasten and grow if I would dedicate time and energies to memorize whole books. I totally comprehended her zesty plea to the ladies present—that the Holy Spirit poured out God's Message, not in single or coupled verses, but whole letters with whole context to the churches.
I committed to giving my mind to Jesus, line-upon-line, chapter-after-chapter, to press on eventually to whole books.
God has brought me to so many tearful confessions of sin in this work. God has healed me and sustained me and transformed my mind.
I am so grateful that Jesus has given us the Provision of His Spirit and I know that it is the enablement and possession of this Spirit that has equipped me in this work. I also know that as much as I am a fragile vessel—this memorization has become the very means by which I gain clear and sober thought that is not full of transgression, emotions that are well-governed now-by-the-Scriptures, and activity that is pleasing to God.
Example: Usually I hyper-focus-memorize new material and review-review-review many, many hours every day, but last week exhaustion plagued me. Literally. But I did not realize this plague. My thinking, by Saturday, had become erratic and full of self- awareness. It progressed to the point of a barrage of words spoken aloud that fed hatred and self-loathing. Thoughts raced and crucified me. Emotions grabbed and captured me. My past haunted me.
I looked over at my bedside table wanting to just give up—Matthew Bible Memory Cards, Chapters 1-5, untouched in the week of my exhaustion.
I picked them up. Tears.
Slowly I clutched them to my chest and quoted chapters 1-4. More tears.
Exhaustion remained, but somehow released. My past got lost in a more distant, more awesome past. Love of Jesus, my Savior won.
"Holy Spirit please, I beg You. Give me Your Breath."
Accurate Hope took hold and changed my whole atmosphere as I began, again, what I believe is my work—to memorize the New Testament.