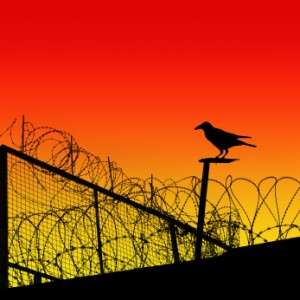 I just received a letter from a woman incarcerated in a Texas prison. It gave me chills as she testified to the power of memorizing God's Word. I'm abbreviating her story for you and withholding her name.
Dear Ms Pope,
I grew up as a preacher's kid in a good home. I went to Baylor University fresh out of high school and began partying, drinking, pills and boys. I've spent the last 15 years battling my demons.
I met you last July when you came and spoke to us. It changed the tone of my incarceration and gave me such a desire for future ministry. God changed me through you. When I heard you recite so passionately the words of 2 Timothy it was amazing. I knew that moment that I wanted to memorize God's Word. I gathered up some accountability partners and we each picked a different passage to memorize. There are 5 of us now. Since July, I've memorized Psalm 1, 23, 100, 1 Corinthians 13, Sermon on the Mount, and I'm now on James chapter 2.
Every morning as I prepare for the day I recite Scripture. God's Word gives insight into His attributes, proves prophecy, keeps us from sinning, gives guidance and gives us peace.
I now have a new bunkie and I am teaching her God's Word.
There are things here I have no choice in. I have to get in the line every Monday, Wednesday and Friday for clean clothes. I can't leave the line just because it's slow. People are complaining and cussing, guards are screaming, and the mosquitoes are snacking on me. So what do I do? I recite 1 Corinthians 13.
You taught me something important. We are not memorizing just to be memorizing. We are getting closer to God through His very own Word! All I'm seeking is a closer relationship with God for he says, "If you draw near to Me, I will draw near to you." James 4:8
You had no idea what our meeting has done in my life. I doubt you will ever know the impact. It was God's divine intervention. I am returning to Dallas when I am released. I believe God wants me to write a book. I have already written many things, and some Bible correspondence studies. My life is going to be about sharing God's Word like you do. I can't thank you enough.
I'm turning the "Jail House Blues" into "Jail House Rock." I am the happiest person in here!
[All of your comments I will send to this dear sister, so please let's encourage her to keep persevering and growing.]