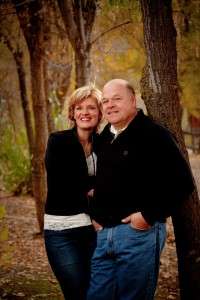 My name is Janet Horsley Prison and I was a Mormon. I was born to Mormon parents, married a Mormon man in the Mormon Temple, and raised four children in the Mormon Church. I am now a Born Again believer in Jesus Christ. You may ask what happened that I should question the Mormon religion? Many seeds were planted before I left Mormonism but I found the truth in the Word of God.
The Bible was what God ultimately used to bring me into His glorious light. Believe God when he tells us, "For the word of God is quick, and powerful, and sharper than any two-edged sword, piercing even to the dividing asunder of soul and spirit, and of the joints and marrow, and is a discerner of the thoughts and intents of the heart." Hebrews 4:12
The only person I knew who was a Born Again believer was a distant cousin of my husband's that I had never met. She found us by our last name and gave us a call out of the blue about 12 years ago. Her email was interesting in that it contained Jude 24-25. I thought if it was important enough to have in an email address, I should memorize it. I memorized this scripture and it was the beginning of my glorious Journey into biblical Christianity:
"Now unto Him who is able to keep you from falling, and to present you faultless before the presence of his glory with exceeding joy, to the only wise God our Savior, be all glory and majesty, dominion and power, both now and ever, amen." (Jude 24-25)
I found myself repeating this scripture over and over in my mind when I was driving, at church, thinking of God, etc. It got into my heart and became precious to me. I would think that God is all glory and majesty, dominion and power, both now and ever! I realized that I did love the God of the Bible. He was not a god who was once a man as Mormonism teaches. He was the Alpha and the Omega, the Beginning and the End. I loved that He is able to keep me from falling, not my works, not what I do, but what He did! He is able to present me faultless! And, not only is he going to present me faultless, he is going to do it with exceeding joy! How marvelous of a God is that? Indescribable!
I left the Mormon Church after 49 ½ years in 2011, and now I have a saving relationship with the only one with power to save, my Lord Jesus Christ.
Can memorizing two verses of the Bible lead a person to Christ and change their eternity forever? YES.
Hear more of Janet Prison's story at www.exmormonfiles.tv/episodes/ep_96.htm