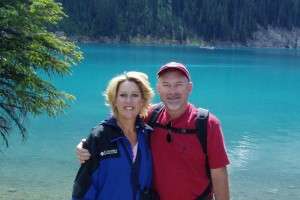 The Lord saved me later in life at age 38. For many years as I read my bible, and I'd think, "Wouldn't it be great to memorize a whole Psalm?" I always wanted to memorize Psalm 1, but never thought I'd be able to!
As the Lord grew me in faith, I began writing scriptures on note cards to memorize while I took walks. Back then, I didn't understand how important it was to memorize whole chapters of scripture (God's uninterrupted words), until I heard Janet speak on a radio podcast called, "Revive Our Hearts." Soon after, I bought the book, "His Word in My Heart," and read it within a week. I realized I could memorize a whole psalm as I dreamed earlier! I began with Psalm 103 and by God's grace I am persevering in scripture memory. Praise Him! I memorize scripture mostly when I take walks or ride in our car.
Since April 2013 I've memorized:
• Psalm 1
• Psalm 18 (working on this now)
• Psalm 19
• Psalm 23
• Psalm 51
• Psalm 91
• Psalm 100
• Psalm 103
• Psalm 121
• Psalm 145
• The book of Titus
• Matthew chapter 5
• 1 Corinthians 13:1-13
Last year, while in a memorization slump, the Lord presented an opportunity for me to speak three times at our Ladies' Sunday School class before church. This got me back on track, Praise the Lord!
Memorizing helps my day-to-day walk with Christ! He reproves, corrects, instructs or encourages me with things I memorize. In a prideful moment, the Holy Spirit reminded me of Psalm 18:17, "The Lord will save the humble people, but will bring down haughty looks." Psalm 18 is also a wonderful Psalm to pray back to God in a spiritual battle! I would recommend all Christians to memorize this Psalm.
In times of discouragement, memorizing has taught me to praise God! As I recite Psalm 145 and praise God, my troubles get smaller, and Jesus Christ is magnified. "He must increase, but I must decrease," John 3:30. As it says in the hymn, "Turn your eyes upon Jesus, Look full in His wonderful face, And the things of earth will grow strangely dim, in the light of His glory and grace."
Memorizing scripture changed me to agree with Job, "I have treasured the words of His mouth more than my necessary food. Job 23:12