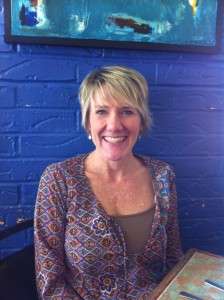 Rejoice always, pray continually, give thanks in all circumstances; for this is God's will for you in Christ Jesus. 1 Thessalonians 5:16-18.
This was one of the first verses I memorized on my journey with Christ. Through this verse and others, God was extending His grace and giving me hope in the midst of my storm I was experiencing. I was living in Chicago at the time and was dealing with the aftermath of an unhealthy relationship. I was about to start my student teaching assignment and was thinking it was going to be impossible. Although through the inspiration of the Holy Spirit, I started meditating on scripture on my way to school. Digesting His word and taking it to heart was helping me be the teacher I needed to be for those inner city kids. From then on, I would memorize a verse here and there.

When I moved back to Dallas, I was introduced to the Navigator Topical Memory System through my church. I memorized about 40 verses through this system. It really motivated me to memorize and review on a frequent basis, because I was experiencing more joy than I had ever experienced before. God was changing my heart in more ways than one.

A couple of years ago, I attended a Women's Retreat and Janet Pope was my table leader during the group sessions. At the end of the retreat, she handed all of us her book, which inspired me to take memorizing to another level. Please do not get too excited. It has been a slow process for me. Currently, I'm memorizing the Sermon on the Mount and it is taking me forever!

I love to review my scriptures in the morning while I'm walking my dog and work on new ones in my car on my way to work. Do not let this book of the law depart from your mouth, meditate on it day and night…." Joshua 1:8.
The rest of my day is usually flawless, my thoughts do not wander and I am generally more focused on what God has for me that day. Most importantly, I am a better witness to those around me and it is always more fruitful when I can use His word instead of my own to help others.

I have been a part of the BMW (Bible Memory Women) group for the last year and a half. My favorite part of the group was not only the accountability, but also to hear His beautiful word verbally spoken by other godly women. Since I am no longer able to attend due to my schedule, I felt led to start my own. We are one month in and currently have 4 members. We are so excited and look forward to seeing what God has in store!