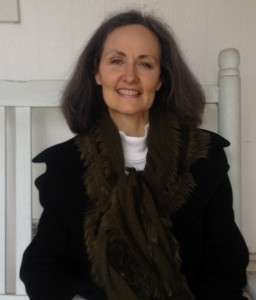 "I can't memorize Scripture, but I CAN ask God to help me do it."
This was the thought that stayed with me after hearing my friend Lise quote a passage from Luke and talk about memorizing Scripture. She also shared, "Don't try to add something new to your day—ask God to help you 'catch the minutes' you already have."
I wanted God's Word in MY heart. So I asked the Lord to help me memorize it and find the moments in the day for it. With three teenage sons, I knew I couldn't add some new project to my already busy days. About this same time, I was reading in Revelation, ". . . you have left your first love. Remember therefore from where you have fallen, and repent and do the deeds you did at first . . ." The Lord used this to convict me about leaving my first love—Christ. With the Lord's help I began to memorize the first five chapters of the book of Revelation.
Learning the first chapter of Revelation was precious with John's vision of Jesus among the golden lampstands. There's something about Scripture that lifts my thoughts (which are often focused upon myself) to Christ and who He is. Memorizing Christ's messages to the seven churches stirred my heart. What things does Jesus notice about each church? What does He value? What does He hate? (Yes, things He hates.) The things that are on Jesus's heart, I want in my heart. When I memorized ". . . and they will walk with Me in white," I told the Lord, "I want to walk with You in white." The Lord is using His Word to change my thoughts, desires, and affections.
I finished memorizing the first five chapters of Revelation in December 2012. (Thank You, Lord!) Last January, I memorized Psalm 139 and camped on the attributes of God in that psalm to start out the year.
Throughout 2013, I worked (slowly) on the book of Romans and recently completed chapter 3. Starting out 2014, I plan to memorize Psalm 32, then return to Romans. In this Scripture memory journey, I know from experience that when I hit a bump or get off the path—I can ask the Lord for help and He is more than willing.
What are some things you are asking the Lord about memorizing His Word?