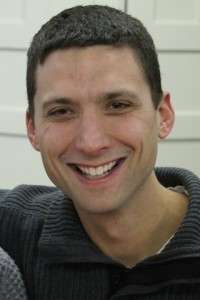 Memorizing scripture has been very helpful to me in my walk with Jesus. However, as I look back, I more clearly understand that this is a marathon, not a sprint.
I first began to memorize longer passages when I was 16, on a Teen Missions International Missions Trip. I memorized the book of Philippians that summer with someone on my team.
Later, as a college student, I would sometimes challenge/ask someone to join me in a memorizing venture. With various people I memorized the Sermon on the Mount, Ephesians, and James.
Unfortunately I neglected the review part of memorizing, and while I did know these longer passages for a little while, they soon left my memory.
I was discouraged for a number of years – wanting to memorize something new but wanting to know what I had learned before first, before moving on to another portion of scripture.
I then came across His Word in My Heart by Janet Pope – and was finally inspired by the Holy Spirit to finally do the hard work to re-learn some of what I knew before.
I have just finished re-committing to memory the Sermon on the Mount. During the last couple of months, I have been blessed again and again by God through His Word.
The Beatitudes came alive and God spoke to my heart – "Blessed are those who hunger and thirst for righteousness, for they will be filled." I saw for the first time how the Beatitudes introduce so well the section of scripture, and how over and over Jesus' commands call us to a righteousness that surpasses that of the Pharisees and teachers of the law.
I was struck by my sinfulness, and how anger is akin to murder, how we are to love our enemies and pray for them, to hide our "acts of righteousness", and to be anxious for nothing. God has humbled me as I have seen the plank in my own eye and repented of focusing on the speck in my brother's eye.
As I re-memorized, I found that thinking of God and being aware of Him was more natural, which is one of the greatest rewards for me.
So I encourage you (as I intend to do myself) – take seriously the review and keep the passages you memorize new! The hard part is over, the benefit is now ours to meditate on God and His Word.