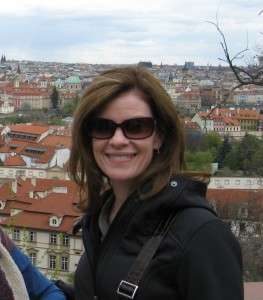 I came to know the Lord at the age of 20. I developed a hunger for His Word, diligently studying the Bible for many years. Over time, I became familiar with the Bible and could find what I wanted most of the time. But I never memorized it. I was getting along just fine – so I thought. A few years ago I entered a season that was not quite what I'd hoped for. I tried keeping up appearances but my life unraveled at a fairly rapid pace and God revealed some not so pretty things in me. I was disillusioned, weary and lacked joy.
In December '06, my husband and I attended his office Christmas party. A co-worker, Bob, stood up and shared from memory the Christmas story from Luke. It was the most beautiful thing I'd ever heard and I determined that I, too, was going to memorize Luke 2 – NEXT CHRISTMAS. (Thank you, God, for your patience.)
Well, I didn't forget. On day 1 of the next Advent season, I began memorizing Luke 2 not knowing what would happen over those next 4 weeks. Every day I meditated on one verse, adding a verse each day. My mind turned from anxiety and fear to where it should be – the miraculous birth of Christ. I discovered a new joy and peace throughout the craziness of the holidays that I'd never experienced.
I couldn't wait to do the same thing during Lent. On Ash Wednesday I began to memorize Isaiah 53. Same thing – a precious time of walking hand in hand with Jesus through that most holy season.
Somehow it had not dawned on me that I could do this all the time….until a short time later when I heard Janet Pope recite Philippians. She also shared how memorizing Scripture brought her closer to God. I could hardly choke back the tears. I knew her message was for me. I came home that day ecstatic and I have never been the same. I turned off the T.V. (mostly), turned off the radio in my car, and began memorizing and meditating on God's Word throughout each day. Now, 5 years later, I've memorized the Sermon on the Mount, Titus, Ephesians, Galatians, John 13-17 and I'm currently working on Daniel. My relationship with God is real and personal. He is transforming me as I drink deeply from His bottomless well.