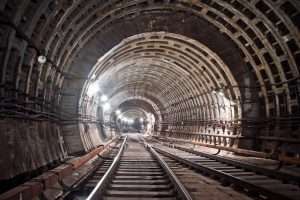 Next weekend I'm speaking at a women's retreat presenting my recently revised theme: Finding Hope in a World of Hurt. One of my favorite parts is the story of Zechariah and Elizabeth that illustrates where God's sovereignty and God's love intersect.
The gospel of Luke describes this husband and wife team as "upright in the sight of God, observing all the Lord's commandments and regulations blamelessly" (1:6). This couple does everything right, but there's a vacancy in their hearts, and in their home—they have no child. Year after year they pray, and wait, until finally their childbearing years have passed them by. No explanation, no heir, no answer to prayer.
In those days in Israel, to be childless was viewed as a disgrace. In the law of Moses, the fruit of the womb is one of the blessings, and no fruit is one of the curses (Deuteronomy 28:4,18). Zechariah, a priest, serves God faithfully, so it seems incompatible that they're not blessed with a child.
How does it feel to be labeled barren? It hurts. And when others look at them with pity or suspicion it wounds them even further.
God has not forgotten them. Answer delayed doesn't mean answer denied. God sovereignly arranges their circumstances, never pressured into someone else's agenda. The day comes when Zechariah is chosen by lot to go into the temple and burn incense. Chosen by lot sounds like a random throwing of the dice, but there's nothing random about it. "The lot is cast into the lap but its every decision is from the Lord" Proverbs 16:33.
The angel Gabriel appears to Zechariah, announcing that his prayers have been heard. Really? After all these years of waiting? They will have a son, and name him John. He will be a prophet in the spirit and power of Elijah. This is no ordinary child. "He will be great in the sight of the Lord" (1:15).
God sends this child, who will be known as John the Baptist, because he loves the nation—and because he loves this faithful couple who have remained steadfast through years of letdowns. Gabriel tells Zechariah, "He will be a joy and delight to you…" (1:14). Elizabeth's reaction? "The Lord has done this for me, she said. "In these days he has shown his favor and taken away my disgrace among the people" (1:25).
Gabriel tells Zechariah, "My words will come true at the proper time" (1:20). God sovereignly puts the pieces together so that John's birth coincides with his assignment to be the forerunner of Jesus. If John had been born twenty years earlier, as Zechariah and Elizabeth had prayed, the privileged task would have been given to someone else. God loves this faithful pair and wants this abundant joy and delight to be theirs.
At the beginning of their story, no one sees God's love or his sovereignty. All they see is hurt. What do we see at the end? One important detail easily missed. The fact that John is born when his parents are advanced in age, virtually guarantees that Zechariah and Elizabeth will be deceased when John is beheaded by Herod. By God's design, the news never comes to them that their beloved son dies because of a spiteful woman with a grudge.
God's sovereignty and love intersect, delaying the birth of John. He brings them one hurt, yet spares them a greater hurt.
The story of Zechariah and Elizabeth exemplifies Romans 15:4: "For everything that was written in the past was written to teach us, so that through endurance and the encouragement of the Scriptures we might have hope."
We all need the hope that this story teaches us. Our Father knows what he's doing. He loves us too much to say yes to every urgent request. He operates from a higher plane. He sees what we can't, and he's committed to our highest good.
Does this story resonate with you? What are your thoughts about the intersection of God's sovereignty and his love?