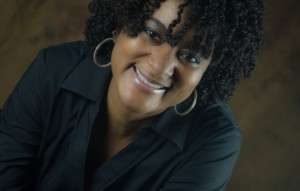 It's interesting how one's view of a verse of Scripture can change over time. I've loved this verse from the first time I read it:
"This book of the law shall not depart from your mouth, but you shall meditate on it day and night, so that you may be careful to do according to all that is written in it; for then you will make your way prosperous, and then you will have success." Joshua 1:8
Reading it years ago, I focused on those words, "prosperous" and "success". And I somehow thought that if I meditated on the word of God, and by God's grace, walked in obedience, things would go well. Not only go well, but prosper. I would "have success." I don't know what I thought that would actually look like, but I certainly didn't picture difficult trials in the mix.
It wasn't until I was preparing for this video that I realized how much I've meditated on the word through Scripture memory, since about 2003. And through Scripture memory, as I've meditated, I've grown in my understanding of the word, and hopefully grown in obedience. (Did you notice Joshua 1:8 says to meditate day and night so that you may be careful to do according to all that is written in it? Is it not awesome that meditating on the word leads to obedience to the word?) But in the past two or three years, there seems to have been one trial after another, in the midst of which I could have been hard-pressed to believe I was prospering or having success.
And yet, I was. Being in the Word consistently helped me to focus on the Lord in times of trial. It gave me a wellspring of knowledge about Him and His attributes, and an eternal perspective. It didn't mean there weren't hard days or anxious days. But I was able to draw upon Scripture that helped me to trust, believe, and endure.
And that means I was prospering, and having success.
I am amazed at the ways in which the word of God builds us up and causes our souls to prosper. This particular post is about memorization, which I know isn't for everyone. Being in the Word consistently is what's key. But hey, maybe the video will persuade one or two of you to give it a try! 🙂
So what do you do to stay consistently in the Word? And are you memorizing anything right now? If so, what? And if you're persuaded to try memorization after watching the video, please let me know!
http://www.kimcashtate.com