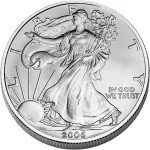 Over ninety percent of our funding comes from contributions. Your generous gift(s) will help Foundations For Living | Janet Pope impact lives for Christ and help our ministry continue to teach God's Word and make disciples.
Areas of ministry include: speaking, writing, radio interviews, small groups, retreats, classes, conferences and website resources.
Foundations For Living is a non-profit 501(c)3 charitable organization.  All contributions are tax-deductible.
We offer three ways to give:
1. ONLINE using a CREDIT CARD:  You may give a one time gift or a monthly recurring contribution online. To sign up for monthly recurring contribution please see MONTHLY BANK DRAFT information below.

2. MONTHLY BANK DRAFT:   You may sign up for a secure automatic monthly bank draft. This is our preferred method to receive monthly contributions because we do not have to pay credit card transaction fees.
Contact us at info@foundationsforliving.org to sign up. Put "Monthly Bank Draft Sign Up" in subject line.
3. CHECK – BY MAIL:   
Make your check payable to:
Foundations For Living
P.O. Box 382823
Birmingham, AL  35238