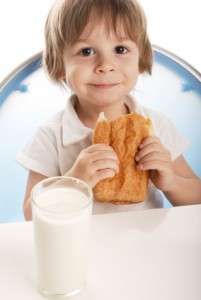 As children of God,the promise of rest for our souls belongs to us. We're familiar with Jesus' invitation to the weary and the burdened. Many can quote the passage. Why is it then that so few are experiencing this rest? Perhaps we'll see a parallel in the following story.
A new orphanage opened up in some 3rd world country. They went into the cities and rescued dozens of children who were living on the street, starving to death. They took them in, gave them food, clothes, and a safe, warm bed. But they noticed that the children were not sleeping at night. Why not? They figured out that the children were afraid to go to sleep because they might wake up in the morning and there would be no bread. Its how they'd always lived. They didn't know any other way. How could they convince the children to rest secure and confident that they would be provided for? So here's what they did. Before the children went to bed every night, they gave them a piece of bread to hold in their hand—not to eat, but as their assurance that when they woke up in the morning, they would have bread. You know what? It worked. The children began sleeping.
Are we like the children in that orphanage? We've been rescued from a worldly existence. We now have a Heavenly Father who has promised to meet our physical needs and give us rest for our souls. But we are still fretful and anxious that somehow our needs will not be met. We don't trust in God's provision for tomorrow. Is there something to put in our hand so that we will rest secure and confident in God's promise? Yes, God's Word is our assurance. It is the history of God's faithfulness, and it gives us all the affirmations we will ever need. God's Word is our piece of bread.