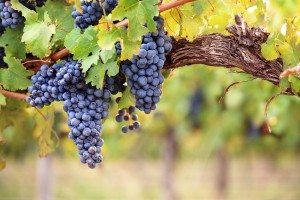 "The key to the Christian life is to abide." A certain haze surrounds this idea, because we don't use that word abide in every-day conversations, so we're unclear as to what it means. The fog thickens when the goal we aspire to sounds foreign to us.
Theologically speaking abide means, to experience unbroken fellowship with God, but lexically it simply means, remain.
At the point of your spiritual birth, you were connected to Christ—now stay there, remain, don't disconnect. Do not let go. Do not walk away.
Jesus uses a metaphor of a vine and branches to illustrate a fruitful life. "I am the vine; you are the branches. If a man abides in Me and I in him, he will bear much fruit; apart from Me you can do nothing" John 15:5.
A branch on the vine produces fruit because it draws its nourishment from the vine. If you cut off the branch, you've disconnected it from its life source. Not a complicated concept.
John 15 records three of Jesus' commands to abide:
• Abide in Me, verses 4-6
• Abide in My words, verse 7
• Abide in My love, verse 9
To abide in Jesus' words is not so much a separate command as it is the way to abide in Him. We stay connected to Jesus by staying in His word, drawing our life, energy and nourishment from the words he has given us. The stories and parables he gave us, his teachings, his promises and warnings—these feed our souls and produce fruit in our lives.
On another occasion Jesus said, "If you abide in My word then you are truly my disciples and you will know the truth and the truth will make you free" John 8:31-32. True disciples stay connected to Jesus' words.
Jesus explains plainly what Abide in My love means. "As the Father has loved me, so have I loved you. Abide in my love. If you keep my commandments you will abide in my love, just as I have kept my Father's commandments and abide in His love" John 15:9-10.
The same love that the Father has for Jesus, Jesus has for you, his disciple. This is such a grand concept that it sounds like blasphemy or heresy. This is why the Apostle Paul prays that we will know the depth and breadth of Christ's love—a love that surpasses knowledge (Ephesians 3:18-19).
Abide in that intense, immense love—live it, breathe it, continue in it, remain in it, stay connected to it. Don't ever let go of God's love for you.
One of the huge benefits of memorizing God's Word, passage-by-passage, and book-by-book, is that it keeps me connected to Jesus, connected to His Word, and connected to His love. I want to be that branch on the vine that fulfills its created purpose—bursting forth fruit.
I'd love to hear how memorizing God's Word has helped you to stay connected to Jesus.