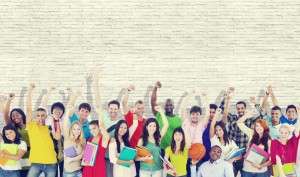 I'm reading thru the bible this year with my church. So of course, we start in Genesis. The know-it-all part of me thinks, "I'm already familiar with Genesis; I've read it a bazillion times." The can't-wait-to-learn-something part of me jumps in with great anticipation.
One night, reading in Genesis 24, I find the familiar story of Abraham sending his servant to get a wife for Isaac. The character of this unnamed servant begins to take shape. As the chief servant in charge of everything in Abraham's household, his entire purpose in life is to serve Abraham—he has no other agenda.
The supreme magnitude of this assignment requires the servant to swear an oath that he will follow Abraham's instructions precisely. God shows his support for the assignment by sending his angel ahead of the servant on his journey.
When he arrives in the land of Abraham's relatives, he prays, "O Lord, God of my master Abraham, give me success today, and show kindness to my master Abraham."
A simple, unselfish prayer from a devoted servant, "Give me success, but do it for my master Abraham."
He doesn't say, "Give me success so I'll be named, Servant of the Year." He fully recognizes that the journey isn't about him. His heart, and thus his prayer, is for his master Abraham.
The Lord grants him success. No doubt, his proudest moment is coming home and presenting the bride to Isaac.
I start thinking about my own assignments, given by my Master. I'm in the middle of one right now. It would be totally appropriate to ask God to give me success on behalf of my Master.
Isn't this what Jesus taught his disciples, "My Father will give you whatever you ask in my name so that the Son may bring glory to the Father"?
That night, my Genesis reading became a prayer, "Lord, give me success in my assignment, not for me, but on behalf of my Master Jesus."
We've all been given assignments this year, and more await us.
A young mother can pray "Lord, give me success in my parenting today, not so that I'll be Mother of the Year, but so that Christ will be honored through our family."
Employees serving their companies can pray, "Lord, give me success today, not as a resume-builder, but so that Christ will be seen in and through my life."
Believers suffering for their faith can pray, "Lord, give me success today, not so that my trials will end, but so that I may persevere for the sake of Your name and Your fame."
May we all be like Abraham's servant, with no agenda but to serve our Master.
I'd love to hear your thoughts.