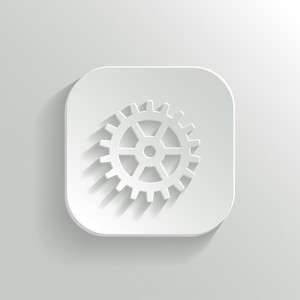 I'll be the first to admit that without divine intervention my life would be all about ME: my marriage, my kids, my ministry, even my relationship with God. But if you go to the SETTINGS feature of my heart, you'll see that I've changed my preferences. I choose days centered on God, not self. I choose to move in a Godward direction.
This is why I advocate memorizing whole books, and passages in their context, rather than single, disconnected verses. Though not always true, memorizing individual verses that are scattered throughout the Bible, can be very self-focused. Here's a sampling:
"And my God will supply all your needs according to His riches in glory in Christ Jesus."
"No good thing does He withhold from those who walk uprightly."
"Delight yourself in the Lord, and He will give you the desires of your heart."
"I can do all things through Christ who strengthens me."
We too easily cut-and-paste our Bibles to create the god we want. And the focus becomes ME. What am I going to get? What is God going to do for me? How will I benefit? Memorizing an entire book, however, keeps the focus on God, instead of me.
When memorizing an entire book, we get God's complete thoughts instead of our hand-picked ones. We inevitably memorize portions we would not otherwise memorize, and in so doing our picture of God expands. God takes our concept of Him, pushes out the boundaries we have installed, and shows us wondrous things about Himself. He is the nucleus of each book.
Second Peter is one such example. Chapters 1 and 3 stimulate the mind with favorite truths. Sandwiched between them is chapter 2—definitely not one we would choose to memorize. It showcases false teachers, their evil deeds, and impending judgment. In that chapter God reveals His no-nonsense attitude toward those who lead others astray. In memorizing chapter 2, our picture of God enlarges from an all-loving and all-merciful God, to a God of wrath and retributive justice. Whoa! We don't like that image.
We're all guilty of creating the god we want and guarding that concept. 2 Peter in its entirety reveals God for who he really is, and not just who we want him to be. Our view of God grows correctly. Memorizing books grounds us in truth that we might otherwise avoid.
The totality of Scripture builds an accurate picture of God. All Scripture is God-breathed, and no portion is irrelevant.
This has been huge in my life—beyond estimation. I want to love the God who exists and not the god I imagine. I want a life centered on God, not the delusion that His plan revolves around mine.
Sometimes I drift back into my default setting, and make my day all about ME. When this happens, the healthiest thing I can do is push the RESET button, run back to his Word, and continue pursing God—page after page.