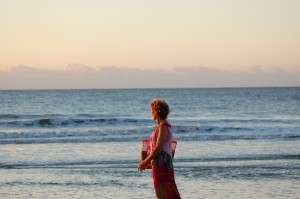 "For by grace you have been saved through faith. And this is not your own doing: it is a gift from God, not a result of works, so that no one may boast." Ephesians 2:8-9
I grew up in a Christian home, loved the Lord, worshiped every Sunday, tried to be a good person, tried to keep the rules, and believed that good works would get me into heaven. Growing up, I did not read the Bible much, it was not stressed in all of my parochial schooling. When I graduated from a Christian Hospital School of Nursing, I believed I was prepared with knowledge to care for a family when I would marry.
I did marry soon after, and my husband and I have four wonderful children. Our fourth child had open heart surgery at age 4, then for 2 years had seizures frequently. Specialists, not know the cause, had him on several medications; yet they persisted, in fact got worse. My nursing knowledge could not help him.
One night, in March of 1996, I knelt at his bed, after a massive seizure, crying out to the Lord to help. It was then that I surrendered my life to the Lord, asked for forgiveness of my sins, my pride, and asked Jesus to be my Savior. My "working my way to heaven days" were over; only by His grace am I saved!
Such peace flooded my heart! I felt led by the Spirit to get another opinion concerning our son's care. We miraculously got an appointment soon afterward at a major university medical center where he was diagnosed and treated, seizure free!! I praise God, the divine Healer!
Our family began attending an evangelical church where we heard the Word of God preached. I love His Word and I love memorizing it, and that is thanks to Janet's book, that I received as a gift from Moody Publishing, and read it last year, while we were vacationing at Hilton Head, SC. This was to be my ocean retreat with the Lord, and did He ever bless me! I walked the beach for hours memorizing Psalm 1. It was a Sunday, and we were attending the church we call home when at Hilton Head, and the pastor said they were going to have ocean baptisms that evening. My heart jumped, my excitement was overwhelming. Only the Lord knew of my deep desire; year after year, I would voice to the Lord, to be baptized in His ocean. Praise God, at 6pm on September 22, 2013, I walked deep in water, covered by His grace, rising from water with tears of joy, and praise on my lips!
My Saturday Bible study, last December, used Janet's book to begin our journey in Scripture memory. We memorized Luke 2:1-20, for Christmas, then passages from Philippians as we studied the Letter. I memorized Isaiah 53 during Lent and now am starting on the Olivet Discourse, Mark 13.
Since surrendering my life to Him, the Lord has led me on three mission trips to Africa and one to China, and presently leading me as an online missionary with Global Media Outreach.
We serve an awesome God!