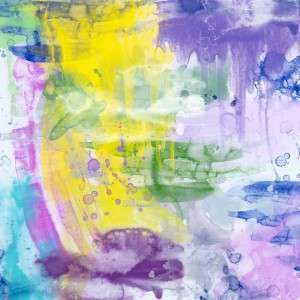 Another lesson from Mark 7—you could say that God whacked me over the head with this chapter. I couldn't leave it and move on. I kept hearing Jesus rebuking the Pharisees for dutifully following their traditions without devotion to following God's commands.
Jesus quotes Isaiah to describe them:
"These people honor me with their lips, but their hearts are far from me. They worship me in vain; their teachings are but rules taught by men."
Jesus called them hypocrites and said that they nullify the word of God by their tradition—a scathing rebuke for the religious leaders of the day. He called their worship meaningless—how tragic! I had to stop reading and evaluate my own worship.
For me, memorizing Scripture and saying it out loud is worship. It's my connection to God. Saying his words back to him, I sense his presence, I hear his voice, I feel his approval. I treasure this part of my worship and I'm fully devoted to this practice.
As one who loves to speak God's Word, I shudder to think that Jesus might say about me, "You speak my words with your lips but your heart is far away." "You nullify the word of God because knowing the words is a higher priority than doing what it says."
It's a subtle deception to think that because I memorize, or say God's word aloud, that my heart is automatically right with God. When I'm honest with myself I see my wretched heart and my inability to follow through on what I know. The truth is, the more proficient I become at memorizing, the more I am able to recite a passage without my heart being engaged. Can't we all dutifully recite the pledge of allegiance without feeling any patriotism for our country? Obligatory words come out of our mouths at the appointed time, but they've lost their meaning.
If you think this couldn't happen to you, may I remind you that the Pharisees could also quote God's Word! They impressed others with their knowledge but Jesus saw right through them.
James reminds us all not to be merely hearers of the Word, but doers.
As a community of memorizers we celebrate our common bond—we love to memorize God's Word. We desire to honor God with our lips as we speak his words. May we also commit ourselves to keeping each other accountable to live the words we speak. May our devotion to obeying God's words never be trumped by our chosen duty to memorize them.
May Isaiah's prophecy never be said of us.