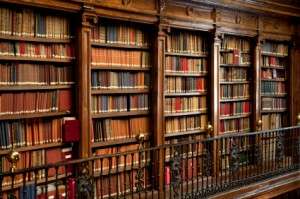 When I find out that I've been deceived by someone, I feel angry, gullible and foolish. This reaction pales in comparison to when I realize I've deceived myself. Ouch—that stings!
James warns us "Do not merely listen to the word, and so deceive yourselves. Do what it says" (James 1:22).
If we read the Word, study the Word, or even memorize the whole book, but we don't follow what it says then we're deceived.
All memorizers know it's much easier to LEARN a passage than to LIVE it.
I ask myself, what is it about memorizing the Bible that deceives me into thinking that's enough? A few thoughts:
•I think I've done my part because I KNOW the answer.
•I lean on my own understanding without acknowledging God in all my ways.
•Where the Bible is not specific, I do what is right in my own eyes.
•I do not forget the Word, but I forget my dependence on God.
•I speak before I consider.
In the Sermon on the Mount, Jesus compares two types of people: those who hear the Word of God and put it into practice, and, those who hear the Word of God but do not put it into practice. The first he calls a wise man, and the second, a fool (Matthew 7:24-27). A subtle temptation pops into my head to change the description of the fool to those who don't take the time to know the Word of God. But that's not what Jesus said.
Matthew further records, "Jesus said to the crowds and to his disciples: 'The teachers of the law and the Pharisees sit in Moses' seat. So you must obey them and do everything they tell you. But do not do what they do, for they do not practice what they preach'" (Matthew 23:3).
I can't think anything more scathing for Jesus to say about me. Yikes!
James exhorts us not to stop short of the intent of God's Word. The goal should be to know it so that we can obey it. I can hear the late Howard Hendricks saying, "The purpose of the Bible is not to make us smarter sinners."
May we, as memorizers, strive to be doers of the Word, and not merely hearers who deceive ourselves.
I'd love to hear why you think knowledge has the power to deceive us.