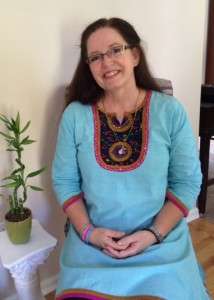 I've memorized Bible verses since early childhood, but never more than individual verses or short passages. Almost two years ago, in a Beth Moore Bible study, Beth recited the entire book of James and challenged us to do the same. I was so impressed with the presentation of God's Word spoken in this way that I felt compelled to give it a try. I really didn't know if I could memorize more than just a few verses, but I felt God was prompting me to stretch out of my comfort zone and to trust Him in this challenge.
I asked the ladies at my table if any of them had thought about memorizing James. And wouldn't you know… one of them said she had already memorized the book of James. She was the first person that I personally knew who had done this amazing challenge. And she went on to tell of a local Word Warriors group for those who memorize.
I had to believe that God was truly speaking to me and that I must commit to hiding His Word in my heart. Since my memory has never been very good this would have to be something that only God could do through me. So I said yes…
I also took comfort in knowing that every verse I memorized was ONE MORE VERSE than I knew before. It was a win-win challenge… how could I go wrong?
Since that day, God has faithfully worked on my heart and mind. I'm so honored that in less than a year God gave me the entire book of James. He has also given me four opportunities to recite it for groups. This in itself is a miracle beyond my belief, since it was only a few years ago that I struggled so with anxiety and panic that I had to be hospitalized and had trouble even leaving my house.
There is so much power in God's Word! I'm excited to see all the ways He's going to use this in my life and how others will be touched by the power of His Word. Currently I'm working on the book of Jonah and am thrilled about this new-found joy. God has opened a wonderful door for me in my Christian walk of faith. I challenge anyone who will listen to take this challenge and see the joys that God has for you through memorizing His Word!