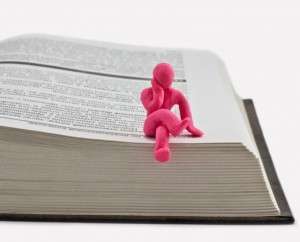 "Do not conform any longer to the pattern of this world, but be transformed by the renewing of your mind. Then you will be able to test and approve what God's will is—his good, pleasing and perfect will" Romans 12:2.
Transformed thinking comes from renewing your mind with Scripture. Continually letting God's Word replace worldly perceptions with His unchanging truth, will transform your mind to be more like His.
As God renews our minds with Scripture we begin to think biblically so that we can live biblically.
Renewing your mind may appear to be a New Testament idea but it goes way back to the Old Testament. God's explicit requirement for kings sheds light on His mandate and His method for transformed thinking.
"When he takes the throne of his kingdom, he is to write for himself on a scroll a copy of this law, taken from that of the priests, who are Levites. It is to be with him, and he is to read it all the days of his life so that he may learn to revere the LORD his God and follow carefully all the words of this law and these decrees and not consider himself better than his brothers and turn from the law to the right or to the left. Then he and his descendants will reign a long time over his kingdom in Israel." Deuteronomy 17:18-20
This continuing education for the king required him to write out his own copy of the book of Deuteronomy – that would take a while (it's 32 pages in my Bible). He must keep the scroll with him. Then he must read it every day of his life. That would take something more than an hour a day, even for a speed reader. God explains his reasons for requiring this: so that the king would learn to revere God (the beginning of wisdom), so that the king would obey all the laws. And so that the king would see himself correctly, not elevating himself above the others in his kingdom. If each king of Israel would follow these guidelines God would prolong their dynasty.
Reading Deuteronomy every day would familiarize the king with the history of Israel, God's character, the ten commandments and other decrees, promises and warnings. Because the king was God's representative, God wanted the king to think His thoughts and govern as He would. Daily time reviewing the same material over and over would cement God's plan for the nation into the king's mind and become the foundation through which he would live and govern. Sounds like a great plan.
Unfortunately, it is doubtful that any of the kings ever followed this requirement. Their excuses may have sounded like some of ours. "Why should I write out my own copy? There are plenty of other copies around here. Why should I read it today? I read it yesterday, and I already know what it says, and nothing's changed. Got a lot to do today—I'll get to it later."
Consequently, the kings veered to the right and the left, and ultimately God removed them. They didn't live as God had prescribed because they didn't think as He had prescribed.
Transformed thinking requires not just exposure to God's Word but immersion in it.

This time-consuming, long-term commitment flies in the face of our instant-answers culture. Many will argue, "But that will take forever." My answer—"Yes, it will take a lifetime."