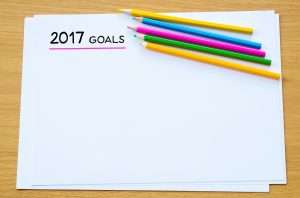 The new year snuck up on me and January is half over. I wrote some goals but I'm a little slow on implementing them. How about you? If you want to memorize something this year, and I hope you do, let me offer some suggestions for Scripture memory goals depending on your desire and experience. Choose as many as are helpful to you.
• JUMP IN AND GET WET. If you've been inspired to memorize a passage or book of the Bible, it's a great time to take the plunge. Begin with Psalm 1. With only 6 verses, it's quick, motivational, and it only takes 1 minute to review. Start with verse 1 and add a new verse each day. When completed, review for another 6 days, then review once a week. Now you're ready for a new project. I suggest the book of Titus, or another short book. Psalms are also easy short projects.
• RECAPTURE WHAT YOU'VE LOST. If you memorized a book in the past, but lost it because you didn't review, don't beat yourself up about it. Go back and pick it up. You'll be amazed how quickly it will come back, especially the early chapters.
• DIFFERENT AUTHOR. If the books you've memorized are all Paul's letters, branch out to James, or Peter, or John, or another author.
• NEW GENRE. Try a different genre than you've done before. If you're accustomed to doing letters, consider expanding your base:
History – e.g. Ruth, portions of Acts, Esther
Prophets – e.g. Isaiah passage, Habakkuk, Jonah, Haggai, Malachi
Proverbs – chapters 1-9, and 31 are thematic and therefore easier than chapters 10-30
Gospel – take a portion, Sermon on the Mount (Mt 5-7) or Upper Room (John 13-17)
Poetry – Psalms, Song of Songs, Isaiah 40
Parables – prodigal son Lk 15, good Samaritan Lk 10, the sower Mk 4
• STRETCH YOURSELF. If you've been memorizing for many years, choose a longer book that inspires you or intrigues you. E.g. Romans, Hebrews, Revelation, 2 Corinthians, Acts, a Gospel. Make a plan to break it down (e.g. 1 chapter every month or every other month). Longer books can be a multiple-year project.
• STUDY AT THE SAME TIME. For years my routine was to memorize a book first and then study it. Now I'm studying and memorizing at the same time. This does take considerably longer because you can't study while you drive. Go with what works for you.
• FIND A PARTNER, someone you can recite your verses with, or someone who also wants to memorize. It's not necessary that you both memorize the same passage or the same version.
• JOIN A GROUP. There is no end to the encouragement and inspiration of a group. Find two friends who want to memorize and you have a group.
Be careful as you set goals. Unfulfilled goals can discourage you later by heaping unnecessary guilt and self-condemnation. If you're just starting or if you're a Scripture-memory dropout, take small steps so that you can develop new habits. Train yourself to capture dead time in your day when your hands are busy but your mind is free.
My Scripture memory goals for this year include reviewing all my old passages and books, and taking on a new project, 1 Corinthians 1-4. And maybe a psalm or two, not sure yet.
I'd love to heart about your memorizing goals for this year. Tell us what you're memorizing so we can get some ideas and be inspired.