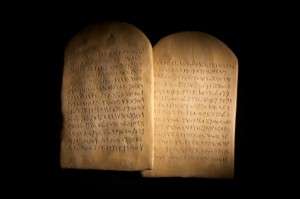 During the first few years that I memorized passages, my enthusiasm caused me to wonder why every Christian didn't memorize books and passages. Maybe God left it optional. I investigated. I went to the Bible first. Was there a command to memorize Scripture? I couldn't locate one. I couldn't even find the word memorize. I searched even the Greek and the Hebrew and couldn't find a word that meant to memorize. The Bible does NOT command us to memorize Scripture.
Do I hear a sigh of relief out there?
Having said that, these commands and exhortations are what we find:
• Know God's Word
• Remember God's Word
• Do not forget His commandments
• Have His Word ready on your lips
• Meditate on His Word day and night
• Let Christ's Words dwell in you
• Store up God's Word
• Keep God's Word within your heart.
• Handle God's Word correctly
• Hold out the Word of life to others
For me, memorizing passages provides a way to accomplish those objectives. God desires for us to know Him intimately and to follow Him correctly—that's why He gave us His written Word. The Bible, God's revelation of Himself, leaves nothing out that He wants us to know. Spending quality time in God's Word leads us to a greater knowledge of God, and memorizing is one productive way to achieve that. The goal of memorizing should not be confused with the goal of knowing God and loving Him.
Consider these words of Moses: "Fix these words of mine in your hearts and minds; tie them as symbols on your hands and bind them on your foreheads" (Deuteronomy 11:18). Moses exhorts us to make sure God's words are written on our hearts and minds. We must impress them into the very core of our lives and make them as permanent as possible.
The reference to binding words to the hands and forehead symbolically refers to all of your actions (your hands) and all of your thoughts (your forehead). God's Word must be central in all that we are, all that we do, and all that we think about. We must do whatever it takes to keep God's Word foremost in our lives.
The daily practice of memorizing helps me keep God's Word at the center of my life. Since memorizing is not commanded, why do YOU memorize? Tell us!