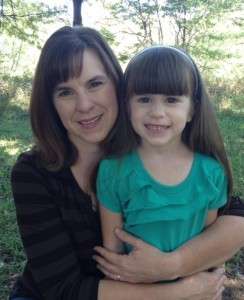 I remember the date clearly when memorizing God's word took on a whole new meaning for my life. It was 5 years ago, and I had recently given birth to our 4th child, a precious little girl – Emma. This was also my fourth C-section. Recovery was fairly easy for me, but this time God was about to take me on a different journey.
My husband and I had been involved in church ministry for most of our married lives. I knew that memorizing scripture was important, but I never really found the time to make it a priority. However, after Emma's birth, I found myself in a very humbling place. It was the dark pit of post-partum depression.
Many fears surrounded me; especially, the fear of holding her. In my mind I knew it was crazy, but I couldn't escape the lies of the enemy. I began to lose weight and could not eat or sleep. My husband was a wonderful encourager, and we found a good doctor to treat my condition. However, I knew that no amount of encouragement or medicine could cure me of the lies and fears that filled my mind. This had become a spiritual battle.
Thankfully, in God's perfect timing, our son's fifth grade Sunday school class had started to memorize the book of James. As I watched him and listened to him repeat the words of James, I knew that was what I needed! I had to find a way to have His word continually in my mind and heart to block out the lies and the fears. I decided to join him in memorizing James, and ever so slowly a light began to shine in my dark pit.
Without a doubt, I know that memorizing His word gave me the strength I needed to climb out of that dark pit. Even today, I can be found with my packet of verses in hand. What a joy it is! I am grateful that he has allowed me to memorize 4 books of the Bible and several chapters in Psalms.
And Emma? She is the joy of our family!
During the time that she was a baby and I could not hold her, I prayed that God "would restore the years that the locusts had eaten." (Joel 2:25) I praise Him because He has done so tenfold and has placed within my heart His word.