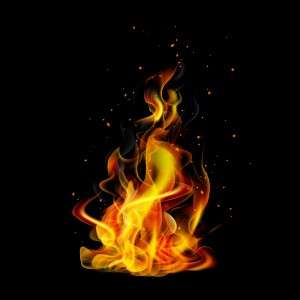 During twentieth century America, our perception of Christian persecution limited the scope to foreign missionaries serving in communist countries. We read stories from Voice of the Martyrs that shivered our spines and made us thankful for our protective homeland. Paul's admonition to Timothy "all who desire to live godly in Christ Jesus will be persecuted" seemed awkwardly out-of-place in our respectfully tolerant society with freedom of religion guaranteed. Some warned that persecution loomed on the horizon—we were unconvinced.
Fast-forward to the twenty-first century. We're no longer debating America's persecution of Christians. The handwriting on the wall needs no interpretation. In unbelief, we've witnessed the Christian church cave to societal pressures to conform. New standards, once considered unthinkable, now prevail—even in many evangelical churches.
Christ-followers who speak up lose jobs, are publicly ostracized, investigated, and forced into sensitivity training. The land of the free and the home of the brave now bullies dissenters into silence and cowardice.
Can we just admit it? Persecution caught us unprepared—we weren't ready.
The Scriptures provide an abundance of perspective and counsel for the times we live in. We have the words of Stephen, the first Christian martyr, Paul's letters written during Nero's persecution, and Jesus' words,
"Blessed are you when people insult you, persecute you and falsely say all kinds of evil against you because of me. Rejoice and be glad because great is your reward in heaven, for in the same way they persecuted the prophets who were before you" (Matthew 5:11-12).
And what advice can we find from our brothers and sisters around the world who have suffered persecution and martyrdom? How can we prepare to be a strong witness in such perilous times? And what will sustain us as the fire gets hotter? I answer for them without reservation, "Memorize Scripture, as much as you possibly can. It will prepare you, it will sustain you."
If ever there was a time to memorize large chunks of God's Word—it is now!
A few suggestions on specific books and passages that would be helpful to memorize:
Stephen's defense: Acts 6:8 – 7:60
John chapters 13-17
1 Peter
Romans
2 Timothy
Philippians
I'd love to hear from the community, which books and passages you would recommend specifically to prepare for persecution and to sustain us in persecution.