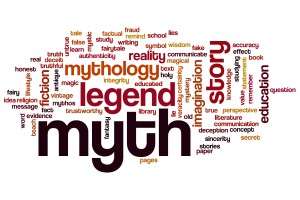 It's been passed around for so many years it's widely believed, though untrue:
"God won't give you more than you can handle."
The Bible nowhere says that. God absolutely gives us more than we can handle. Our misunderstanding comes from a misrepresentation of 1 Corinthians 10:13. Let's look at it.
"No temptation has seized you except what is common to man. And God is faithful; he will not let you be tempted beyond what you can bear. But when you are tempted, he will also provide a way out so that you can stand up under it."
God's promise in this verse is that we will not be tempted to sin with stronger force than we have ability to resist. He's talking about temptation to sin.
God purposely gives us more than we can handle so that we will have to depend on Him. Paul shares his experience, "We were under great pressure, far beyond our ability to endure, so that we despaired even of life. Indeed in our hearts we felt the sentence of death. But this happened that we might not rely on ourselves but on God, who raises the dead." 2 Corinthians 1:8-9.
The afflictions and sufferings we encounter in this life will most definitely be more than we can handle. Otherwise we wouldn't need God—we'd just handle it ourselves. We wouldn't need God if our human capacity was adequate for all the troubles that come our way.
Now, if we assume that God will never give us more than we can manage, and then we get bombarded by some devastating hardship, that in itself can cause us to be discouraged and lose heart, because we're confused as to why God wasn't faithful to the promise we thought he'd made. No wonder we have disillusioned Christians running around. They're operating under a false assumption.
Both Peter and James tell us that our faith, of greater worth than gold, needs testing to make it grow and mature, and to prove that it's genuine. The refiner's fire is hot and painful, but it burns off the impurities, developing virtues needed for the long haul. One such virtue is perseverance. We don't learn perseverance if we've never wanted to quit. God piles on the load to keep us running to him (1 Peter 1:6-7; James 1:2-4).
The next time someone tells you, "God won't give you more than you can handle," tell them "Yes he will, because he loves me too much to stay out of my life."
I welcome your responses.